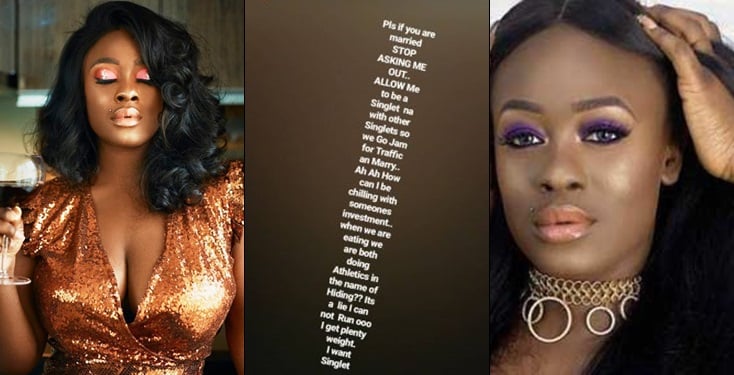 Former BBNaija reality TV star, Uriel has warned married men to leave her alone so she can find a fellow single guy to hook up with.
In a post she shared on Instastories, she stated that the reason why she doesn't want to give in to married men is because she doesn't want a situation where she would have to be on the look out for the married man's wife when she's out with him.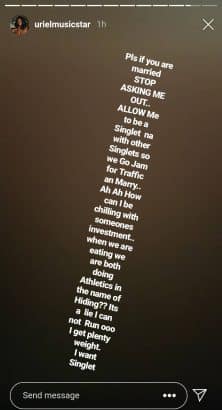 Few months ago, Uriel revealed how she plans to get Anthony Joshua whom she has a crush on. According to her, getting him will be a major jackpot for her. This was before Joshua lost to Andy Ruiz of Mexico.