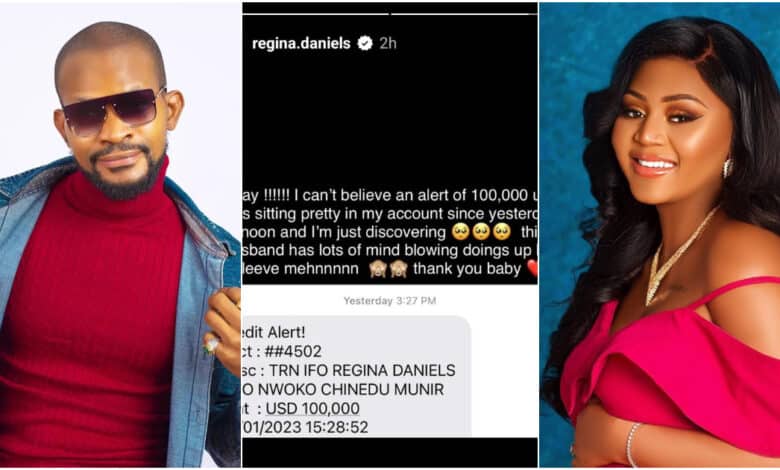 Unnecessary show off – Regina Daniels dragged for flaunting $100K alert from husband
Nollywood actor, Uche Maduagwu has dragged colleague actress Regina Daniels for flaunting the $100,000 alert sent to her by her husband.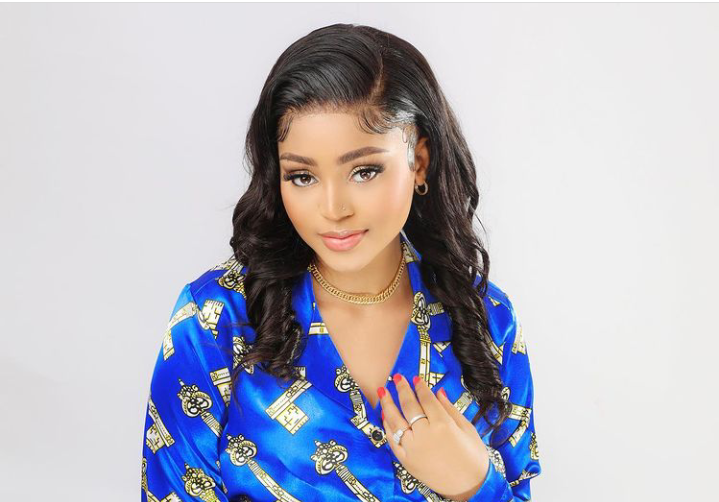 Actress Regina Daniels got tongues wagging after she took to her page to flaunt a screenshot of the money her husband, Ned Nwoko transferred to her. The actress shared the screenshot while praising her husband.
Reacting to the screenshot shared, Uche Maduafwu has described her actions as an unnecessary showoff, adding that she has given the people of Delta so many reasons why they should not support his husband's political career.
Uche Maduagwu wrote;
"I was so shocked and speechless when I saw a #post allegedly made by my Colleague, Regina, showing Off an alleged 100K Dollars from Oga Ned when #Delta State is one of the most underdeveloped States shows you allegedly indirectly mocking Deltans. How exactly did we get here? Or is this a New form of Political #Campaign method? This is absurdly preposterous to say the very least, especially in an Election season. Dear Regina, this your unnecessary Laughable show Off is giving the #good people of Delta more reasons not to support Oga Ned in 2023, show Off the New ROADS, #Hospitals, and #SCHOOLS Oga Ned has constructed for his people as a Politician, not alleged 100K Dollars he allegedly DASH you".