Uche Elendu has criticised Hilda Dokubo's suggestion that pastors who claim they have supernatural powers should prove themselves now by healing Coronavirus patients.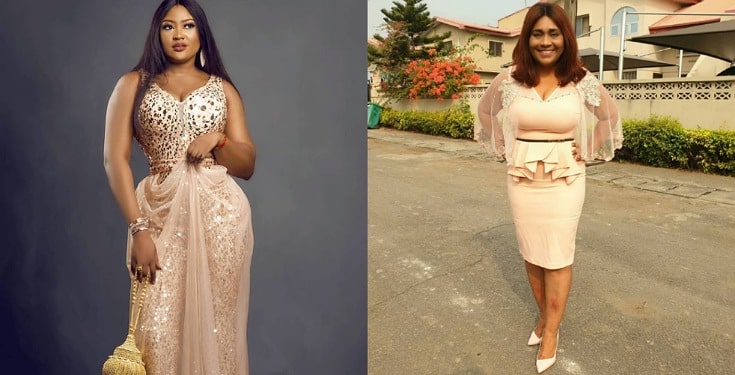 Hilda wrote:
"Can all the pastors who are convinced that they have supernatural powers to heal go to the hospitals and lay hands on those infected? So this virus can go back to where it came from and we can return to our normal lives."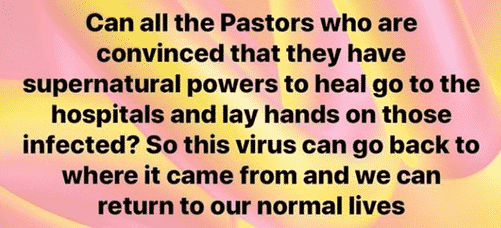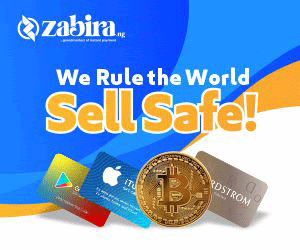 Fellow actress, Uche Elendu shared a screenshot of Hilda's post and wrote:
"With all due respect I cringe at this post. My Jesus never went from hospital to hospital, or from one home to the other with the intention to heal people so under what authority will these pastors you challenge do that?? My bible tells me that 100% of the healing Jesus performed was done by the Faith of the afflicted. James 5: 14-15 Is anyone among you sick? Let them call the elders of the church to pray over them and anoint them with oil in the name of the Lord. And the prayer offered in FAITH will make the sick person well; the Lord will raise them up.
If they have sinned, they will be forgiven." The bible did not ask pastors to flex muscles by going from hospital to hospital to touch infected people, let us not in the scare of this pandemic make a caricature of the scriptures and the Body of Christ.
Hold on to the promises of God over your life and Family, Pray, take precautionary measures and Be safe. This will surely Pass #coronavirusisreal #stayathome #pray