Nigerian music executive and serial entrepreneur, Ubi Franklin, took to social media to announce that he is expecting a baby boy anytime soon.
He made this known on Instagram where he shared a picture of his two kids, a girl and the boy he had from his failed marriage with actress Lilian Esoro.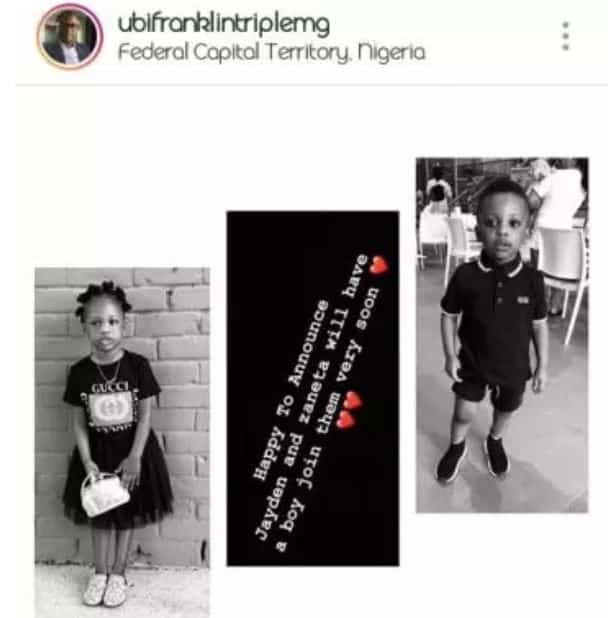 According to a report by Zenithnaija, the lady pregnant for Ubi Franklin was an ex-staff of his company identified as , Nicola Siyo.
Read their report below.
******
Nicola is a married woman who used to live in Nigeria and was ex staff to Ubi Franklin. She was sacked some months ago when her contract ended.
She left Nigeria quietly and didn't inform anyone about her pregnancy as it was said she planned it to keep Ubi and also find a means to return back to Nigeria.
She is known to be a Gold Digger and serial cheater which is the reason why her first marriage clashed. Nicola and Ubi Franklin were living together and she was most hated in the office as she terrorised most of the female staff if she suspects they have any sort of relationship with Ubi.
She sees everything going on in the house as she lived with him and doesn't give Ubi breathing space and would fight him and scatter the whole house.
She refused to go to work and Ubi will have to call friends and family to come settle the whole issue. This is one reason why he terminated her contract and wanted her out of the country.
Ubi was shocked to find out she was pregnant after several months of her leaving the country as she never informed him.
Nicola is due any time soon.