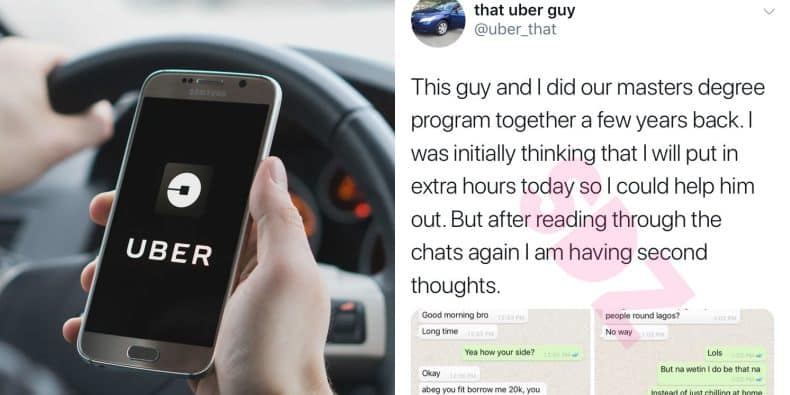 Viral News
Uber driver who promised to lend his friend 10k changes his mind after he noticed this
An Uber driver is currently having second thoughts about lending money to his friend after he looked down on his job as a driver.
According to the Uber driver, he and his friend had their Masters program together. After the program, he couldn't secure a job, so he decided to hustle through another means, as an Uber driver.
After some time, he got in touch with his friend, and his friend told him how he has been unemployed and roaming about ever since they finished their Masters program. He also pleaded for financial assistance of N20k.
After much pleading, he decided to lend him N10k, which he agreed to. A beggar has no choice remember?.
As a good samaritan and for old time sake, he then advised his friend to join him as an Uber driver, but his friend bluntly told him that he would never be a driver, adding that 'no matter how hungry a lion is, it can't eat grass'.
See screenshot below;