Controversial social media influencer, Pamilerin caused an uproar on Twitter after revealing how much he made in 2019.
The revelation set social media ablaze, people began pouring out their different opinions and most people didn't believe his claims, speculating it was impossible to make such amount as a social media influencer.
see what they are saying;
People are saying it's impossible to make N10 million yearly as a Twitter Influencer over Pamilerin's tweet.

Multinationals pay up to N1m for an already all-expense paid promo trip. You can make N1 million in 5 days from some international companies. There's levels to this.

— World Publicist (@IsimaOdeh) December 29, 2019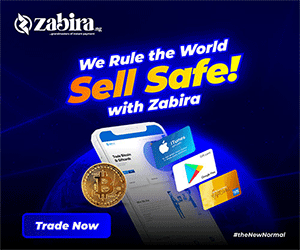 https://twitter.com/OlawaleSZN/status/1211381625260564494?s=19
I don't follow Pamilerin, i just smile at his tweets and pass. But the bitterness against his financial success here via a hustle as legit as top influencing is just a reflection of what happens in reality so we should really not be surprised. These ppl are even closest to him.

— Maxvayshia™ 🇦🇺🇳🇬 (@maxvayshia) December 30, 2019
Shortly after the drame ensued, Twitter suspended Pamilerin's account. Many speculated that his tweet about his finances, instigated the suspension.
see more tweets below;
https://twitter.com/TheShawnife/status/1211552111743377408?s=19
Haaaaaaaaaaa, i fear twitter people gan.. Kai… Pamilerin has done nothing to deserve reporting his account, i mean, are you guys maaaaad?, this guy is even very cheerful here, he has helped a lot of people..

This is an open letter to y'all, Y'ALL CAN NEVER MAKE IT TBH

— Akeula Trendy™ (@akeula_trendy) December 30, 2019
I'm not a fan of Pamilerin but people reporting him is just BS.

Call me overdramatic but this is as bad as setting a person's shop on fire. It's literally his source of income you're trying to destroy.

— Marvin the Paranoid Android (@Boboye_Ak) December 30, 2019