Shoezonegh, a Ghanaian online store for different kinds of foot wears, announced that they sold out the trainers which Tacha wore for her recent photoshoot session, barely an hour after she uploaded the picture on her page.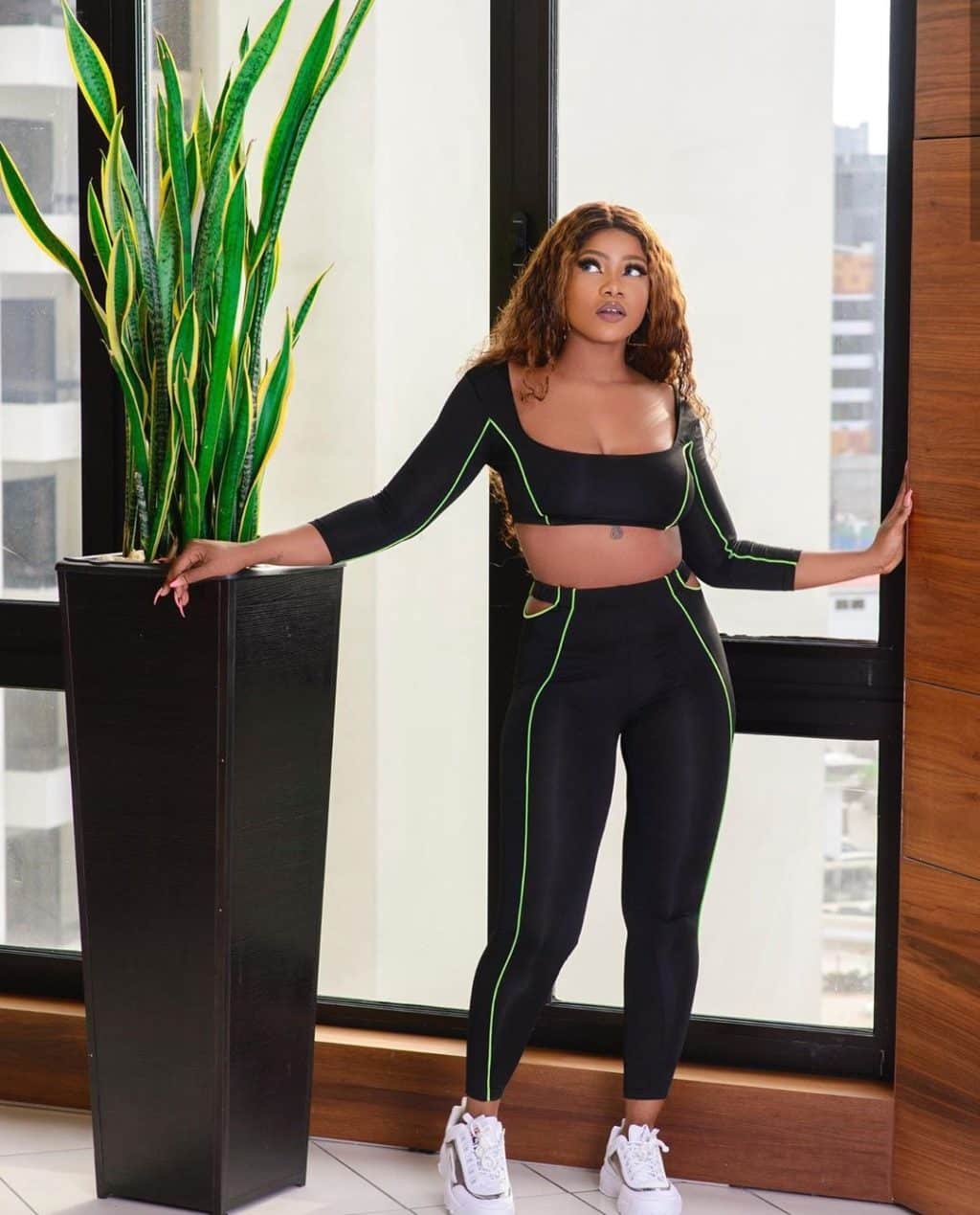 Recall that her manager, Teebilz had earlier promised to make her the biggest brand in Africa.
In his words;
"I will rather accept Tacha for being wrong and being her self than you FAKE ass hypocrites……. The most bankable brand out of all them!!! We are all work in progress in our little ways!
No be joke I will make Tacha the biggest brand out of Africa….. Bigger than Big brother it self! Tacha is the Kim K of Africa!!! #NoCap pls connect me with her I want to be her Business manager."