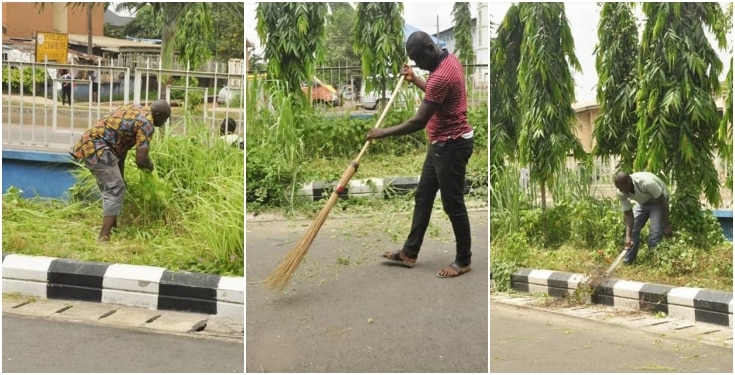 Seven motorists who were arrested by the Edo State Traffic Control Management Agency (EDTSMA) for defaulting traffic laws in Benin City, have completed different forms of community service, as punishment for their offence.
The offenders were arraigned before a mobile court where they were ordered to serve corporal punishment.
The traffic offenders were forced to cut grasses and sweep the road as punishment for committing various kinds of traffic offences in the state.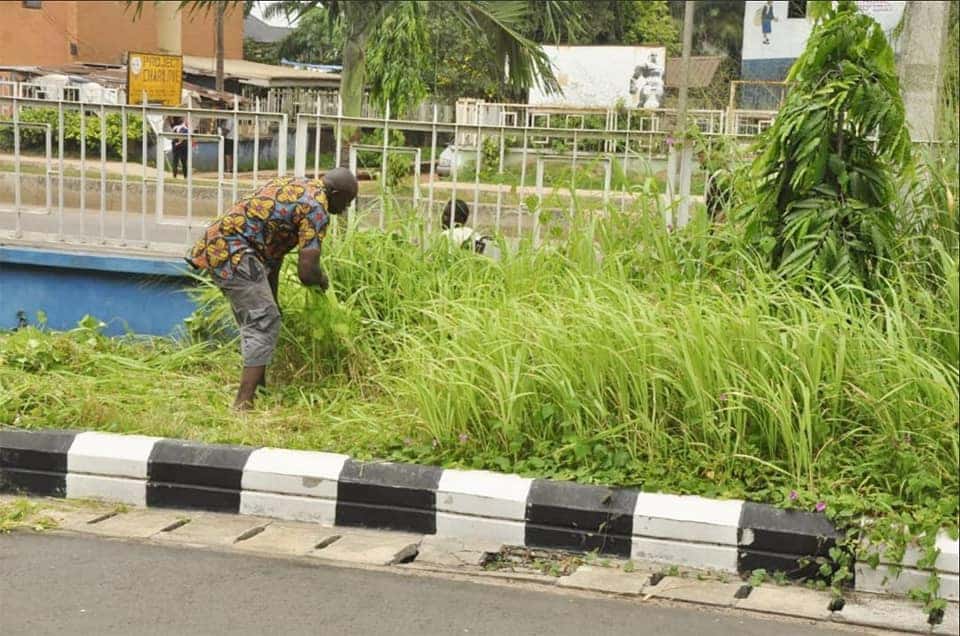 Head of Operations, EDTSMA, Osamuyi Macaulay, in a chat with journalists, said the community service is a new measure introduced by the agency to discourage motorists from flouting traffic rules and regulations.
He said when traffic offenders are arrested, they will be made to undergo community service such as sweeping, cleaning of drainage, among other options, adding that other measures that will be introduce will include payment of fines.
See more photos below.