Nollywood actress and mother of one, Toyin Abraham has shared an emotional video that shows her child's birth to mark this year's mother day.
The actress stated that motherhood is a journey and that is why she recorded a video of her child birth.
The video captures Toyin's journey into the ward down to the process of giving birth. The video is really tension laden as doctors could be seen working with a sense of urgency to make sure mother and child are fine.
Toyin also advised all mothers to remain strong and never forget that they are special. She also went on to appreciate her hospital.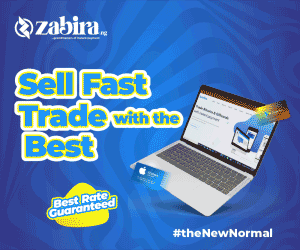 "Happy mothers day to me and every mother out there. Motherhood is a wonderful journey and that was why I recorded my childbirth and I have decided to share it with you all. To watch the full video, click on the link in my Bio or watch via my YouTube page www.youtube.com/toyintitanstv To all mothers, remain strong and never forget that you are golden! 💥💥💥❤️❤️❤️❤️", she captioned the video.
See video below;
https://www.instagram.com/p/CAApapUn2Hh/