Tottenham move for Barcelona's Raphinha, offering Cristian Romero in exchange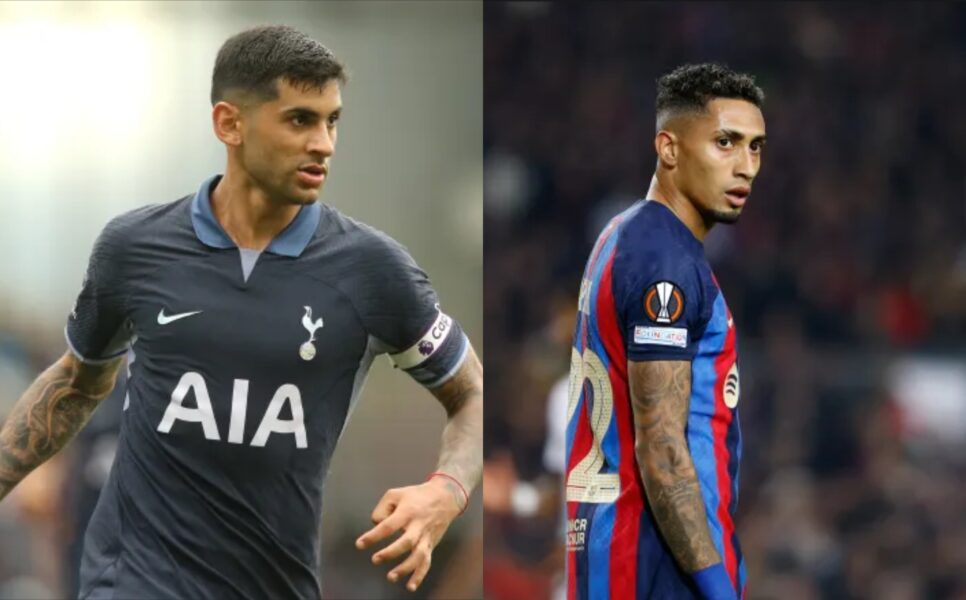 Tottenham are reportedly willing to offer Cristian Romero in a swap deal involving Barcelona's Raphinha in the upcoming transfer window.
Spurs manager Ange Postecoglou wants to address recent setbacks in his team, especially the injury of star forward James Maddison.
Tottenham's recent poor performances have called for the urgent intervention, and Raphinha, an atfcking minded player who can fit in Postecoglou's style, has caught the attention of the North London club.
Spanish outlet Sport, says Barcelona's financial constraints have forced them into negotiations, and Tottenham aim to exploit the situation by presenting Romero in exchange, for the potential deal.
Recall that Barcelona ha pegged Raphinha's at £61 million, posing a challenge for Spurs, hence, the need for the swap deal involving Romero, a defender who has previously attracted interest from Barcelona during his time at Atalanta.
Xavi Hernandez side are also looking to reinforce their defensive lineup, making Romero's inclusion particularly appealing.
Furthermore, the rise to fame of young talents like Lamine Yamal has questioned Raphinha's future with Barcelona, especially as he's faced with fluctuations in form.