"This made me cry" – Grateful daughter honors dad with her graduation gown, cap as she graduates from university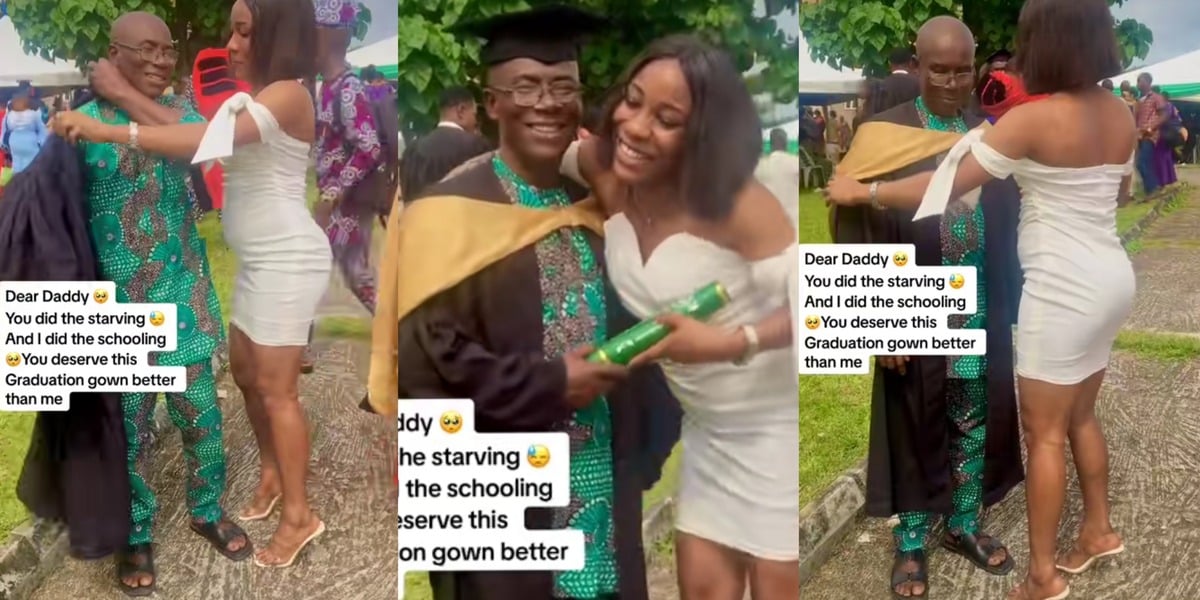 A grateful Nigerian lady took a bold step to honor her father, who attended her graduation ceremony as she completed her university course.
In a viral video, the lady removed her graduation gown and placed it on her dad, who appeared delighted and touched by the gesture.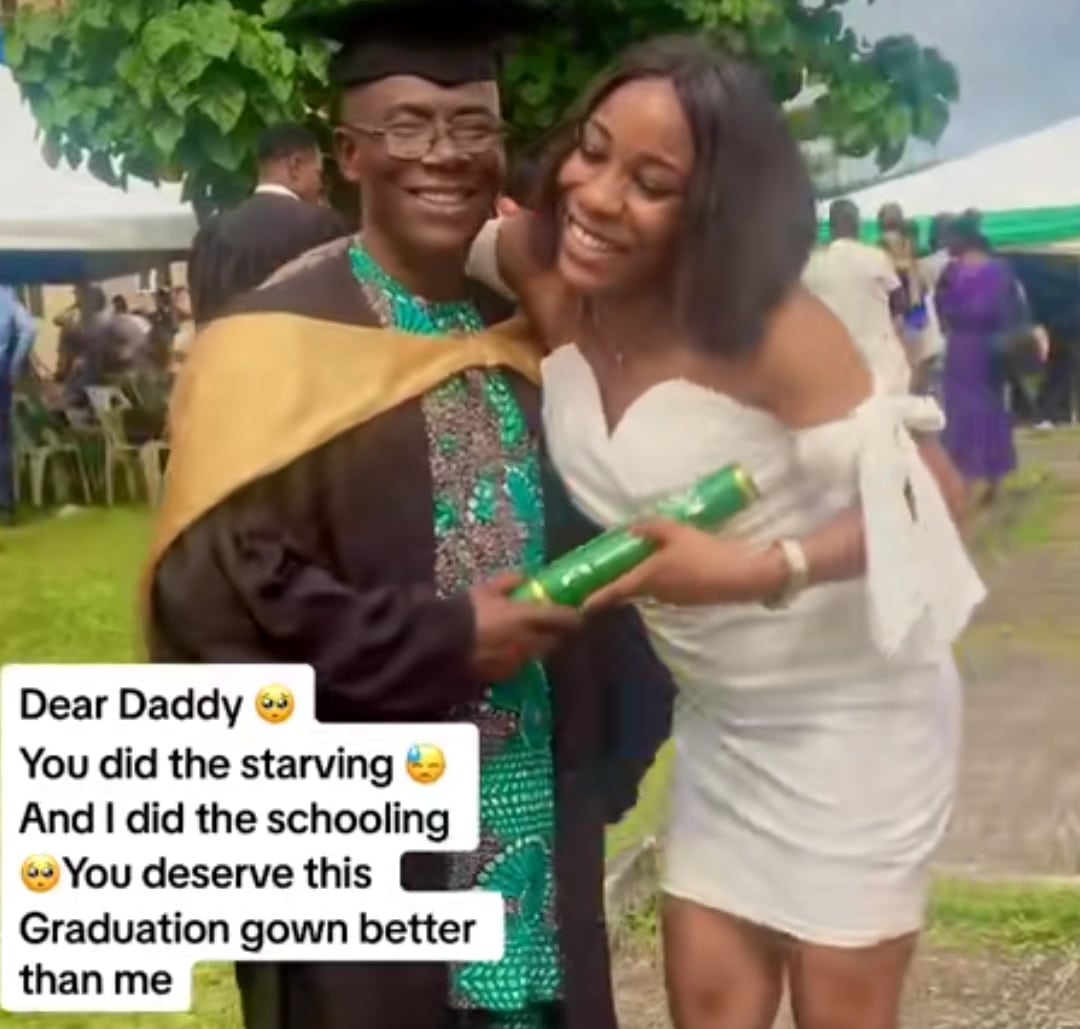 The viral video was captioned: "Dear daddy, you endured hardship while I pursued education. You deserve this graduation gown more than I do."
As the video circulated online, numerous individuals flooded the comment section to celebrate the lady and her father.
See some reactions below:
ESE: "‎this made me cry. I pray I can be able to make my poor mom proud too someday. because she's already doing the starving."
prisca: "‎Congratulations dear. I tap from ur blessings…. I pray my parents will witness my success in Jesus name amen."
annie78908: "‎Awwwn I watched this video more than 5times with tears dropping from my eyes congratulations to you."
Mùna: "‎congratulations dear. my mom will wear mine by God's grace. Kamzzy. ‎If na me, beta cry for don dey commot for my eyes. Regardlessly congratulations dearie."
ndukaprecious7: "Am just crying because no one was available on my graduation day,I felt rejected and lonely but is fine the real deal is that God did it."
Joy Millicent: "‎my sister. when i gave up on myself,she stood in for me. Ada nnem God bless you so much."
__YOUREX GIRLFRIEND__: "‎congratulations: "watching dis with tears of joy in my eyes God bless you girly for your parents mine too soon."
WATCH VIDEO: