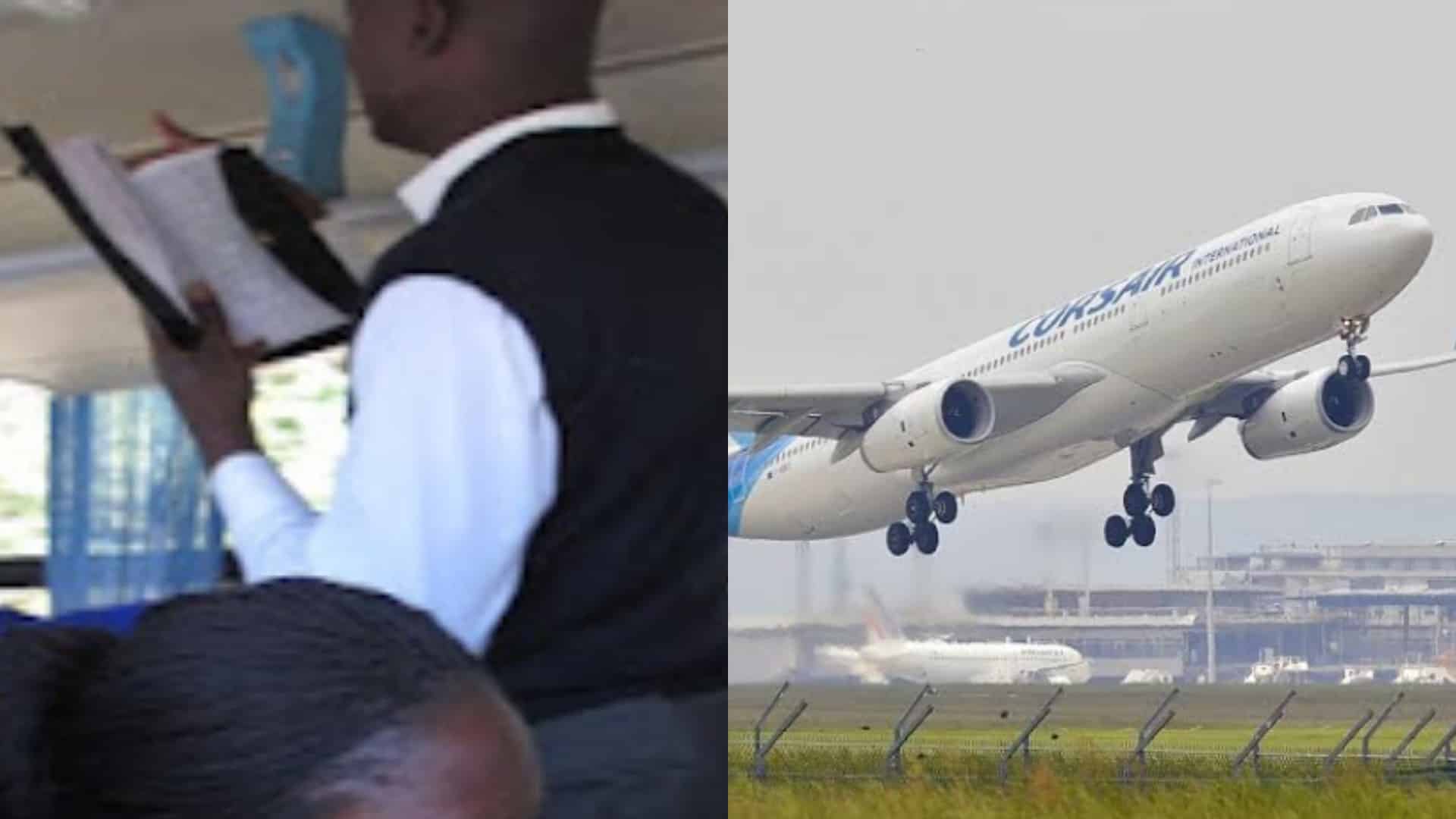 Viral News
"This is not danfo – shut up!" – Female passenger reportedly tackles man preaching on plane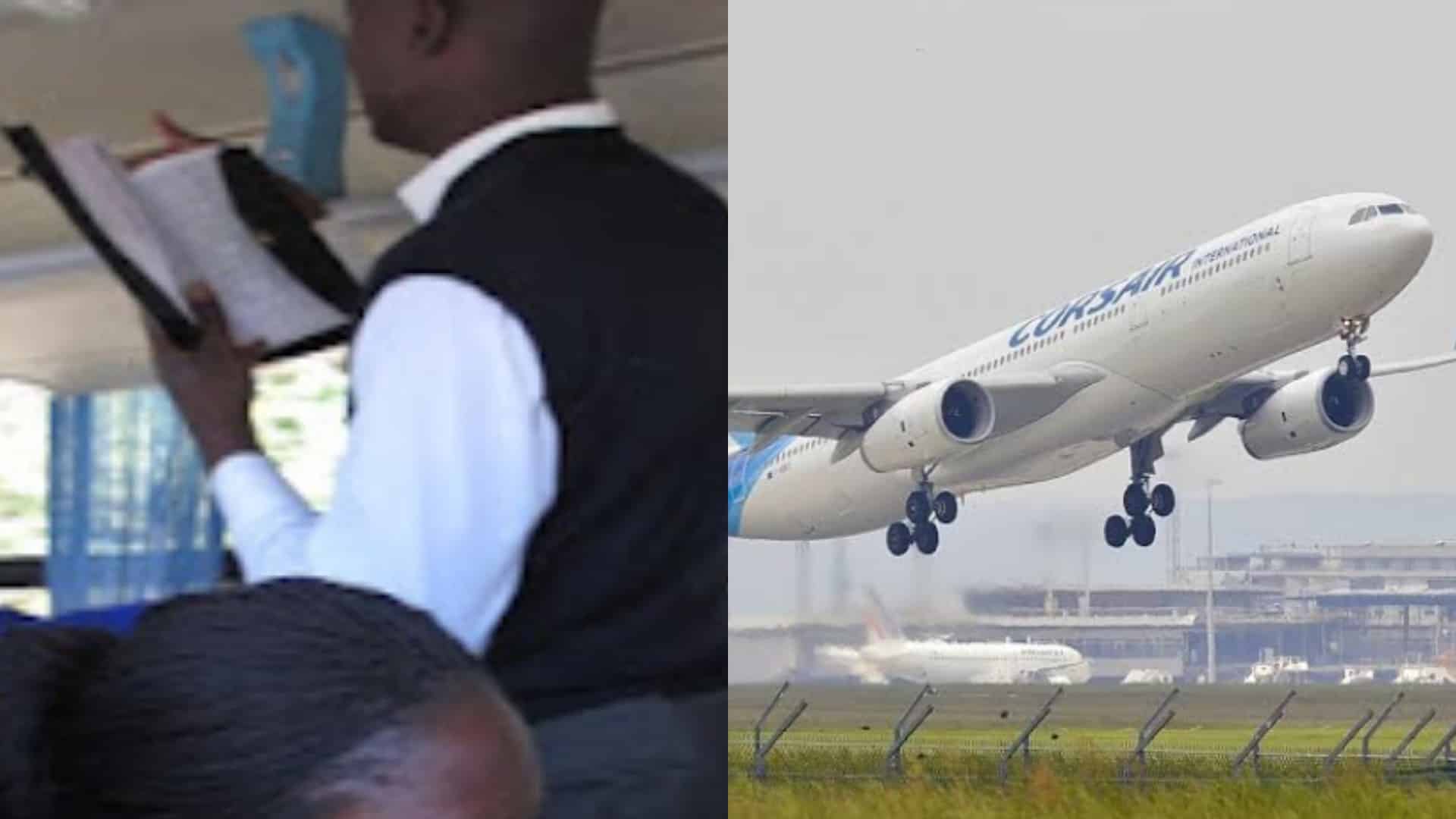 A Twitter user shares how a clergyman preaching the gospel on a plane was silenced by a passenger.
According to the Twitter user, identified on the micro blogging platform as Yomi Kazeem, he was surprised to see a man preaching on a plane; he had only seen such happening on commercial buses in Lagos.
While the clergyman was preaching he was however silenced by a passenger who pointed out that the plane isn't a danfo – a colloquial word describing commerical buses.
Yomi revealed that the man, discouraged by this, had silently sat back on his seat.
The Tweep wrote:
"For the first time in my life, I saw someone preach about Christianity on a plane. [I've only ever seen this in public buses in Lagos.]
It went well for the preacher. Until another Nigerian yelled at him: "Sit down and shut up! This is not a danfo.
He sat down – and shut up."