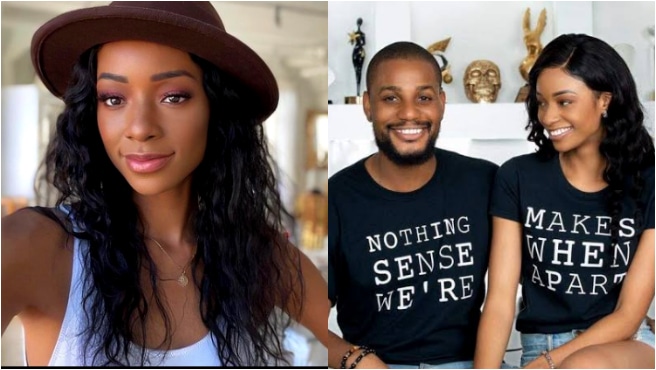 This is humiliating, I didn't want to speak but had to defend myself – Fancy Acholonu breaks down
The estranged girlfriend of Alexx Ekubo, Fancy Acholonu has opened up on why she had to go deep into her breakup with the actor.
Social media has been bombarded with news of the breakup between Nollywood actor Alexx Ekubo and his ex-fiancee, Fancy Acholonu.
Fancy Acholonu has been making some revelations about the reason and cause of the breakup between herself and Alexx. Earlier today, Fancy in an interview disclosed to media personality Stella Korkus how Alexx Ekubo asked her to go out so sleep with men to satisfy her sexual desires during their 5 years of dating.
She also disclosed how she caught Alexx Ekubo having an affair with a curvy foreign lady who questioned his sexuality because he couldn't perform in bed.
In a new post shared on her Instagram story, Fancy lamented how she had to open up to all the deep secrets in her relationship that caused her pain because she needed to defend herself with the truth.