"This girl wasn't ready" – Beautiful lady's reaction to suprise wedding proposal sets TikTok on fire, many reacts
A beautiful Nigerian lady has caught the attention of many people on TikTok, as a video of her unusual reaction to a wedding proposal by her boyfriend surfaced on the internet.
In the video, the lady, who appears very calm, looked around in surprise and acted disinterested as she was assisted into a room.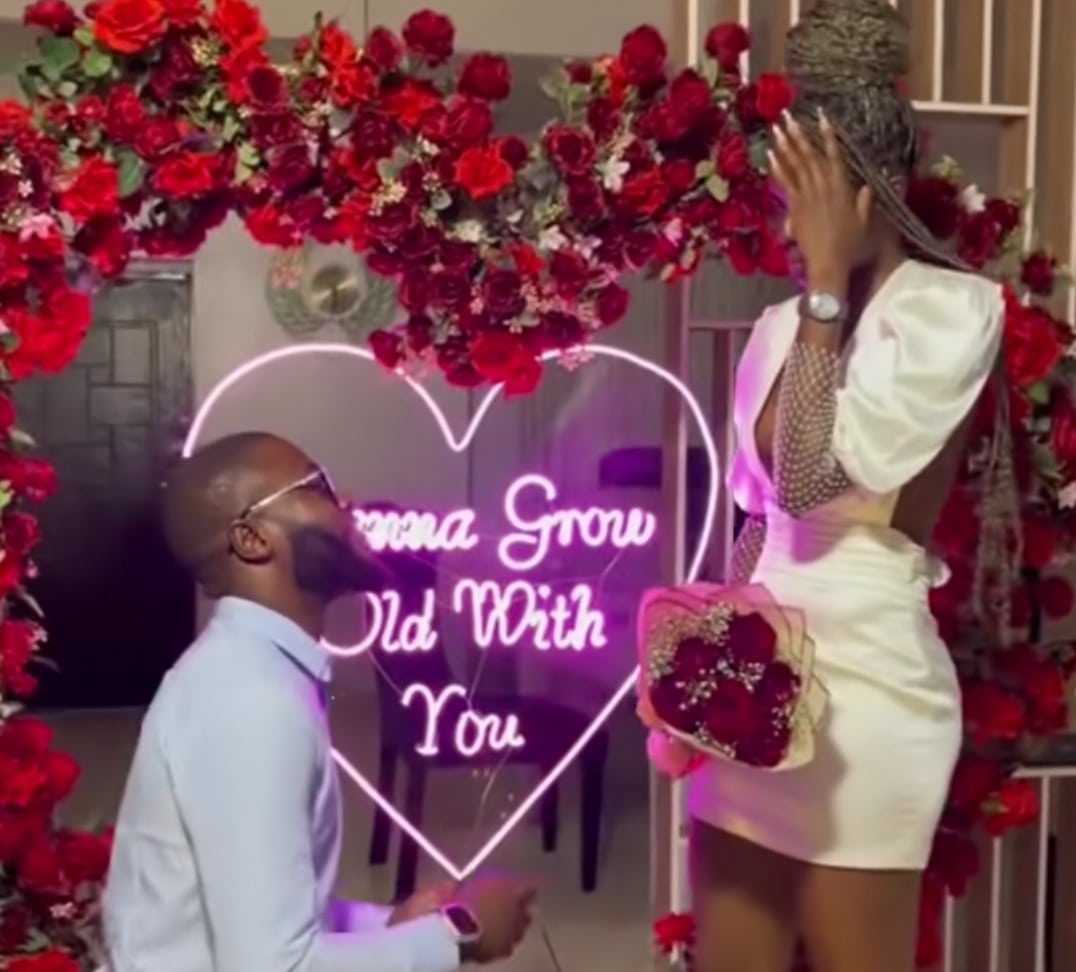 Moments into the video, she was seen with a man who appeared very happy. However, she continued to act surprised and failed to smile or laugh.
The lady's actions in the video caused a storm on social media as people flocked to the comment section to share their opinions regarding the video.
See some reactions below:
Trisreen: "‎this girl wasn't ready tbh."
Mirabel 4245: "‎both the girl and the ring are not ready for wedding."
Becky: "‎Am I the only one that thinks she isn't ready she just accepted for her not to embarrass the guy."
estheressien215: "‎where I don't always understand is the surprise. like we're y'all dating for fun? weren't you expecting this to happen?."
Mirabel 4245: "‎both the girl and the ring are not ready for wedding."
Faivy: "‎Second engage tall girl I am seeing today lord this is a sign Bet no man."
Real Dela llucid: "‎some people are lucky love sometimes exist for some people."
amiramirabel4: "Why she come dea look around like say she dea find another man."
Comy-Presh: "‎are you sure the girl is ready."
user4038179190303: "‎no be he surprise but nah me dey cry congrats."
user5798019086744: "‎After all, which country are you from? I ask for love like this to occupy me, please."
WATCH VIDEO: