"They are making money from their content" – Uche Jumbo reacts to Yul Edochie and Judy Austin fighting video
Nollywood actress Uche Jumbo has disclosed the motive behind the videos being posted by Yul Edochie and his second wife, Judy Austin.
Recall that in the late hours of yesterday, actor Yul Edochie shared a video of himself and his second wife, Judy Austin arguing.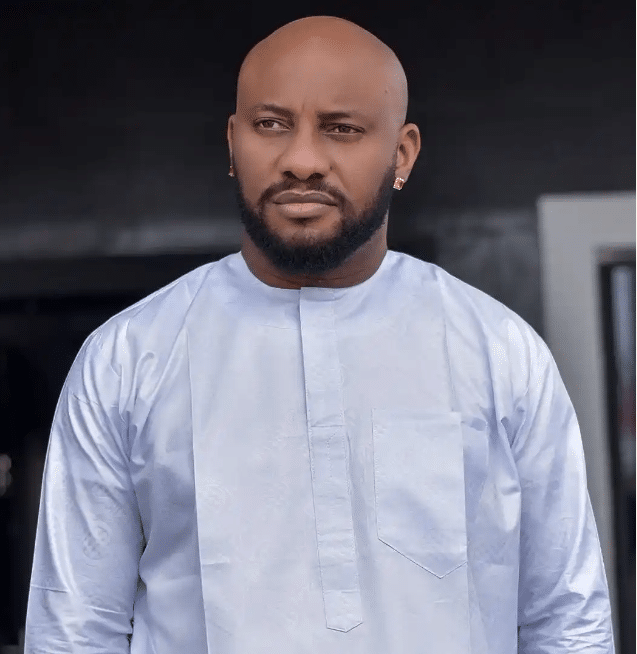 In the video that was shared by Yul Edochie on his Facebook page, he was heard having a heated argument with Judy Austin regarding her excessive use of her phone.
In the video, Judy Austin was seen recording their conversation while Yul Edochie warned her for not paying attention to him.
"I don't understand why I cannot talk to Judy and she'll listen to me. I'm getting tired of this whole thing. I found this video she made and I had to post it".
The couple was quarreling over Judy's support for one of Yul's friends who had caused damage to his car.
According to Yul, he had given one of his friends one of his cars for a road trip, but the friend ended up crashing his car and failing to inform him about the incident.
Rather than supporting him, Judy sided with his friend, which left Yul feeling upset.
Recall the fans express worry after a series of videos were shared on the official Facebook page of Yul Edochie, a few weeks after the death of his first son, Kambilichukwu.
Some fans thought Yul Edochie"s page was being handled by his second wife, Judy Austin due to the contents being posted.
In new reactions, some social media users have expressed concerns about the new video of Yul and his wife Judy having n argument.
One of the actresses who reacted to the video was Adaora Arkoh who questioned the reason for the video and why it was shared online.
In response, Uche Jombo explained to actress Adaora Arkoh that the main motive for sharing their content was to make money. According to Uche Jumbo, Yul prefers sharing such content on Facebook because they get paid.