"There's ojoro in this house" – Mercy Johnson reacts as her husband pampers Purity after she stormed his House of Reps office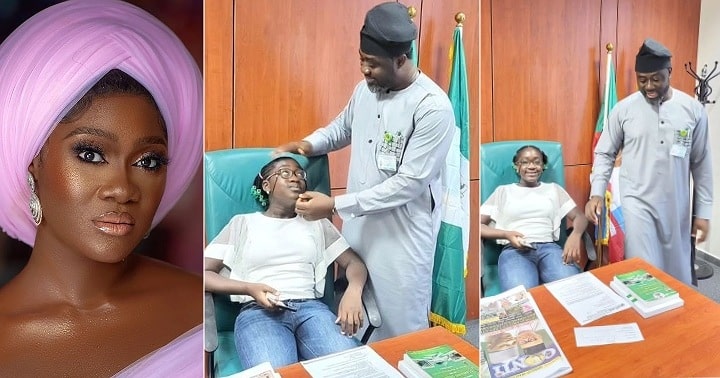 Mercy Johnson has reacted to photos of her daughter, Purity Okojie, at her father's House of Reps office.
Photos of Mercy Johnson's first child, Purity and her dad at his office at the House of Representatives sparked reactions after Prince Odi shared them on Instagram.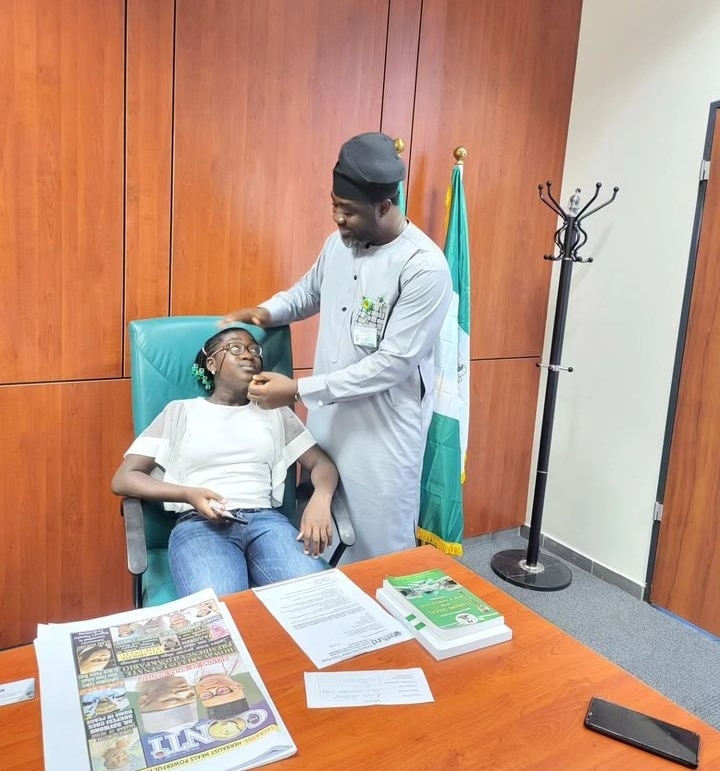 The young girl was all smiles as she sat in her father's chair and posed in different parts of his office.
Mercy Johnson couldn't help but react to the post as other Nigerians gushed over her daughter's beauty and growth.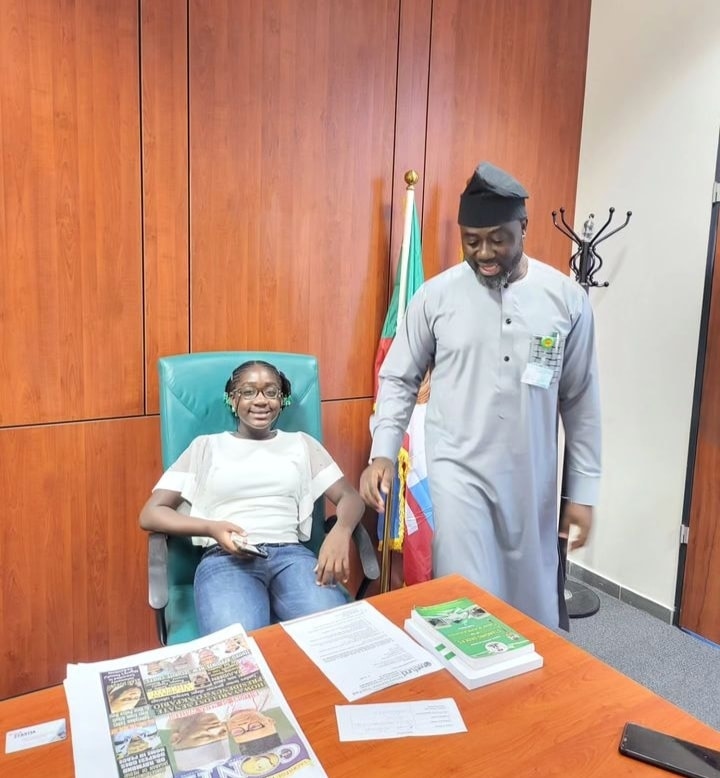 The actress' husband, Prince Odi Okojie, had a swell time showing his daughter around his office. He shared photos of Purity posing in his chair with an accomplished smile on her face.
The politician also looked pleased to have his daughter around as he pampered her greatly.
Mercy Johnson in her reaction, stated that there's ojoro (partiality) playing out in her house.
"The ojoro in this house ehhhhh, lol. Daddy's Girl", Mercy Johnson said.
Fay_thiee reacted: "Looks like she's the owner of the office and you came to visit her❤️❤️"
itzsochill: "Typical… "Na my mama born me"… Mini Mercy." ubahagatha: "Only their skin color gives me joy ❤️"
carine_mongk: "As she grows she looks like her daddy she is so pretty"