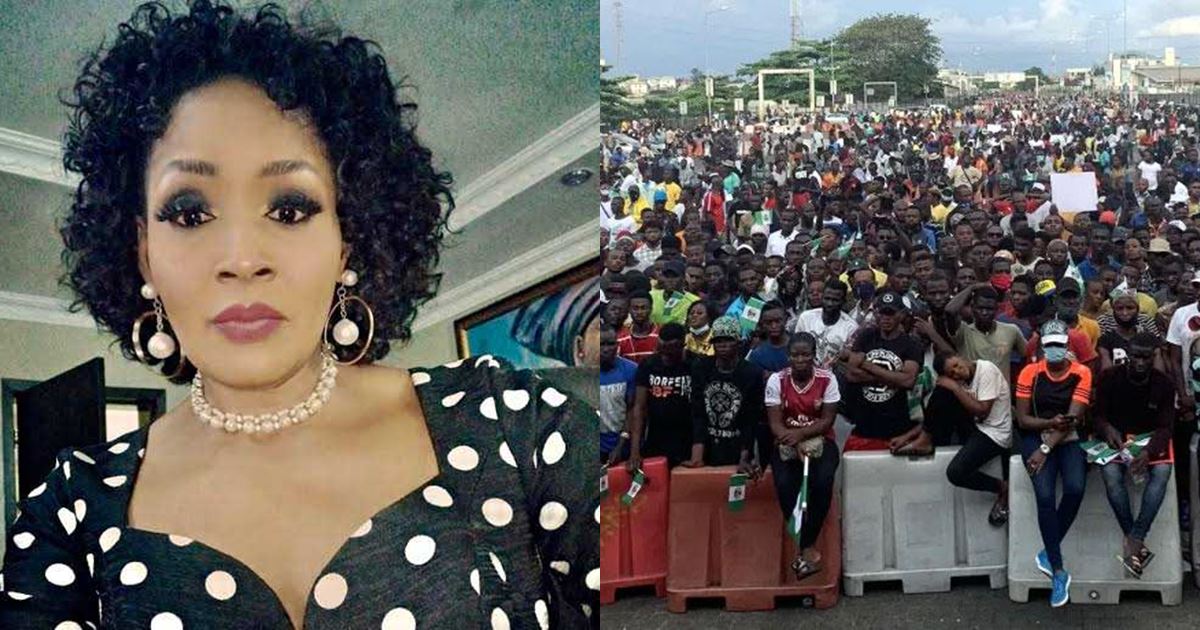 News
"The souls of anyone that died at #LekkiMassacre2020 will never haunt me" – Kemi Olunloyo says, insists she found no dead body
Investigative journalist, Kemi Olunloyo has disclosed that the souls of people who died during the Lekki Toll Gate shooting would never haunt her as she only reported what she saw.
Recall that the journalist had boldly stated that nobody died during the Lekki toll gate incident. She held that after conducting thorough research, arrived at a conclusion that nobody was killed hence no family came up to give names of their relatives who died during the onslaught.
The whole narrative changed after the Lagos Judicial Panel released a comprehensive list of people that died, got missing and were injured as a result of the aggressive shooting that occurred.
Kemi Olunloyo in a series of tweets insisted that she found no body and won't be haunted by the souls of the victims that were killed as a result of the shooting at Lekki Toll Gate.
In her words:
"The souls of anyone that died at #LekkiMassacre2020 will never haunt me. I was not part of the amusement park protest you set up there. I was watching the army and chasing bodies because they are not allowed to shoot unarmed protesters let alone take away bodies. I found NO BODY."
"I CHASED BODIES FROM 10:11pm October 20th 2020 to 2 morgues but nobody was focused. I did not find bodies. I am VINDICATED‼️Now you know. Go petition the ICC against Burutai, Adamu and Commander in Chief Buhari."