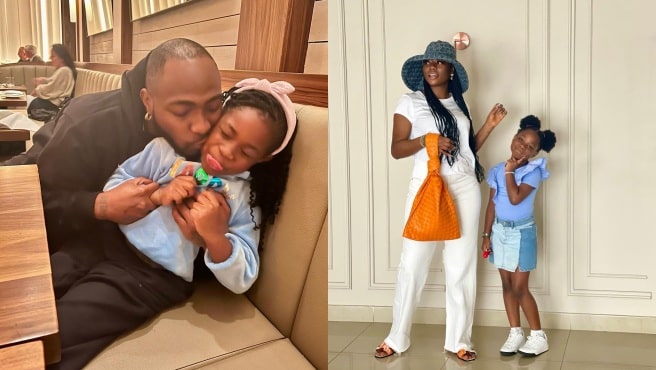 "The post was insensitive" – Sophia Momodu pleads following Imade's birthday post to Davido
Sophia Momodu, Davido's first baby mama has apologized for Imade "insensitive post" to her dad, Davido on his birthday yesterday.
Yesterday, November 21st was Davido's 30th birthday and his first daughter, Imade had put up a post to wish him a happy birthday. In the post were Davido, Imade, Ifeanyi, and Hailey.
Cybernauts, however, came for Sophia for allowing her to put up such an "insensitive post" up on his birthday.
In this light, her mom, Sophia has come forward to tender a heartfelt apology to the public.
She wrote:
"22 November, 2022
I realize that the earlier post may come across as insensitive and I sincerely apologize as that was not the intention.
Imade deeply loves her father and all her siblings, and as a mother, I'm doing my best to guide her through the difficult emotion of grief from the loss of her brother whilst trying to celebrate her father's birthday.
I ask for your consideration and hope that you all can be understanding during these times.
Thank you
Sophia Momodu"
See post below;