Suspected yahoo boys punish junior colleague for stealing (Video)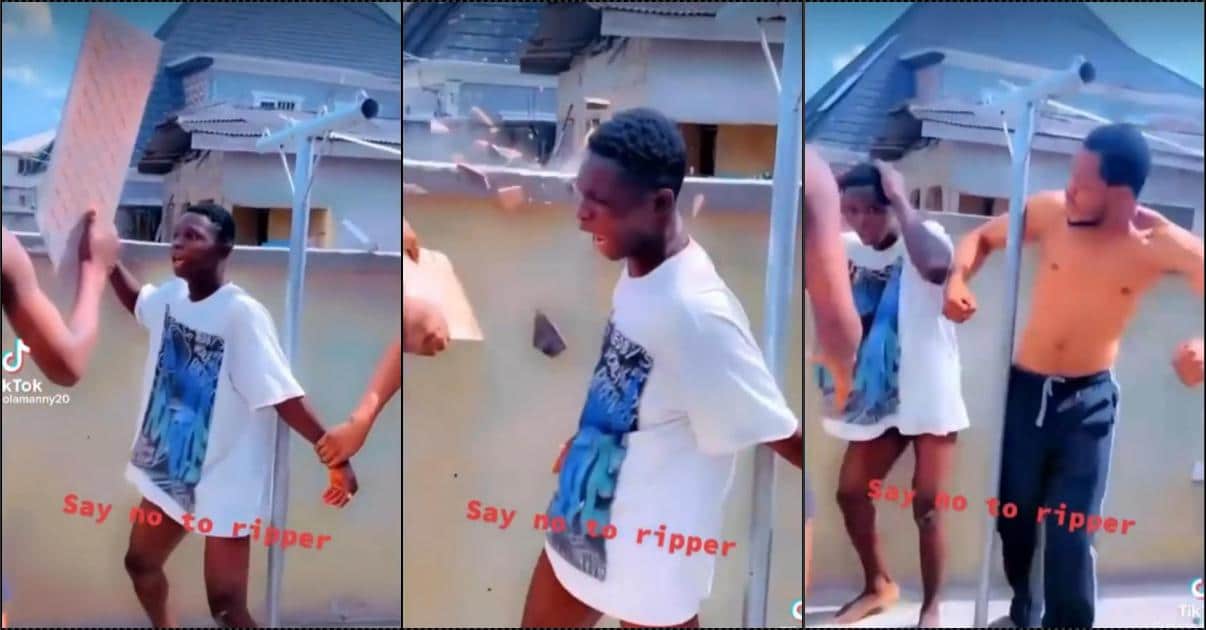 Suspected internet fraudsters a.k.a Yahoo Boys, punish one of their own for stealing from the returns made on a fraudulent transaction.
A video making rounds on social media captured the moment two young men assaulted a younger colleague over claims of stealing.
In the video, a voice in the background could be heard saying, "you think say to collect person money good abi."
While being hit on the right hand with a concrete tile, the crowd in the background chanted the word 'ripper' as they watch the young boy's verdict.
Watch the video below …
View this post on Instagram