Young student from Bayelsa State builds a motorized aeroplane from scratch that flies at the State's annual science fair organized for talented young minds.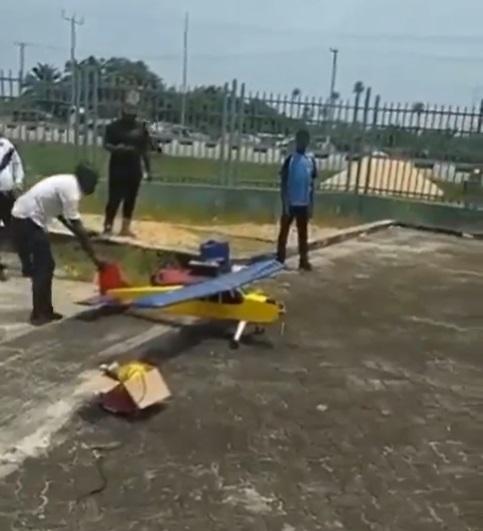 In a video making rounds on social media, the young student is said to make the aeroplane from scraps and available materials around him.
The young man blew the mind of spectators as his plane actually took off when put to a test in an open field.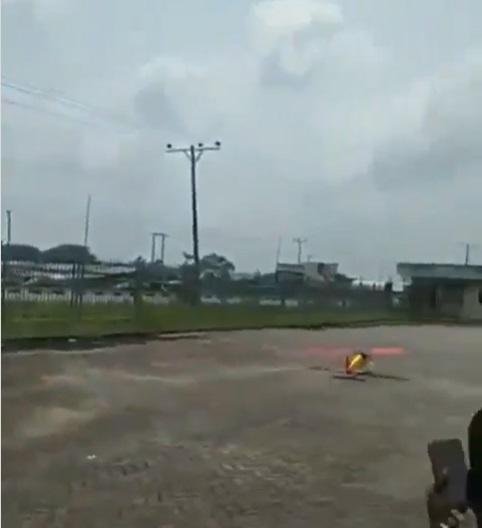 The spectators could be seen applauding and praising the young boy for the design as his prototype aeroplane hover around in the sky like a typical aircraft.
Watch the video below …