Entertainment News
"Stop cursing my family" – Toyin Abraham burst into tears over beef with Lizzy Anjorin (Video)
Nollywood actress, Toyin Abraham cannot take it anymore as she burst into tears over a brawl with fellow actress, Lizzy Anjorin.
It all started in 2019 when Lizzy Anjorin was search and harassed at the airport for drug peddling on her trip to Suadi Arabia. According to reports, the actress wept bitterly all through the session over the humiliation.
The drug-related case was later leaked by a blogger and ever since Lizzy blamed and rained curses on Toyin for leaking such information about her private life.
In a recent interview with Esabod, the issue was brought to life again as the actress and interviewer rained curses on Toyin Abraham and her family.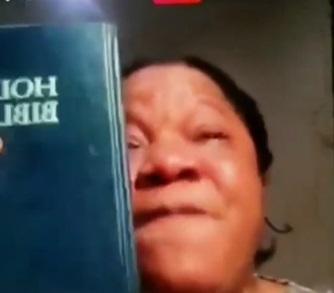 In reaction, the mother of one took to Instagram live session with fellow actress, Iyabo Ojo to debunk the claims and narrate her side of the story as she swore with the Bible to have only met Lizzy only twice in her life and knew nothing about the allegations.
Watch the video below …
View this post on Instagram