Stephanie, Who Made Success' Viral Video Gets A Car And More Money From Prophet Jeremiah Omoto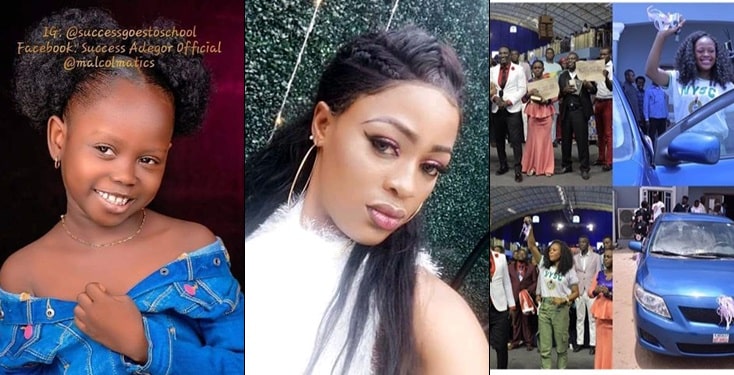 On March 31,2019 man of God ,Snr. Prophet Jeremiah Omoto Fufeyin invited Miss Stephanie Idolor, the girl behind the Success viral video and blessed her with 2million Naira, according to him he felt touched when she came on Social Media to cry out for being neglected for her good deed so he invited her and blessed her .
On Sunday the 7th of April 2019, he invited her again to bless her for the second time, he gave reasons that after he blessed her the previous week Sunday he also received a tremendous blessing so he called her to bless her again.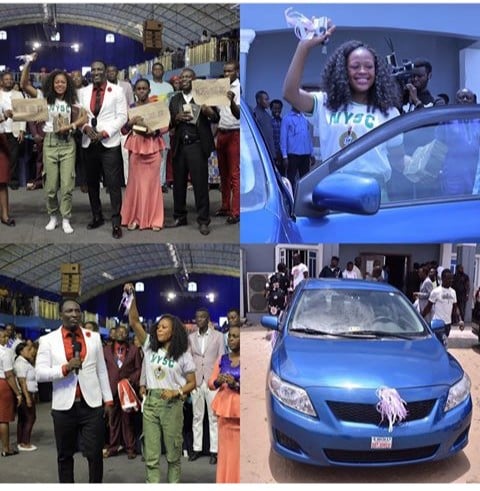 He blessed Stephanie with a brand new corolla LE car and 1 million naira to fuel it, he even blessed Stephanie's parents who were present with a holy bible and 500 thousand naira….
He also picked out 50 persons and blessed them with a holy bible and 50 thousand naira each.