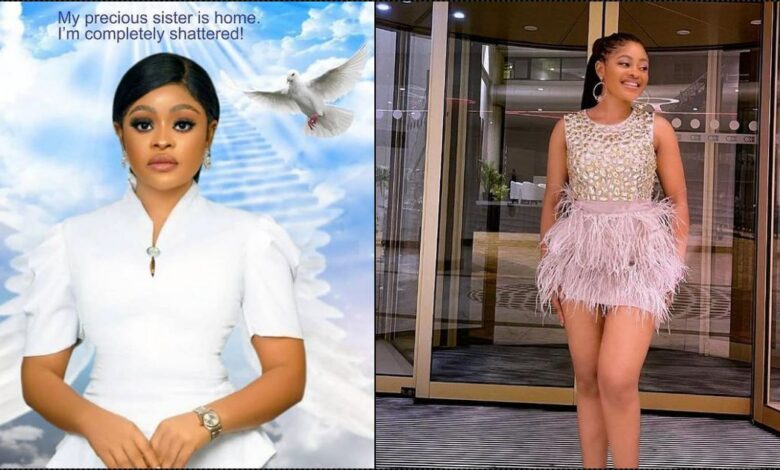 Skit maker Favour Daniels 'Amama' dies in boat accident
Nigerian skit maker Favour Daniels, also known as Amama, has tragically died at the age of 26 after being involved in a boat accident on Sunday, February 5th.
Her passing was confirmed by her sister on Instagram, where she expressed her grief and mourning. The circumstance of the tragic incident, however, remains unknown.
In a post via Instagram, Favour's sister wrote;
"It is with a heavy heart but in total submission to the will of our CreatedI wish to announce the passing of my youngest sister
Favour Agiounim Daniels, known and loved by so many. Nickname Omoge, Amama, Omo, small pin charger and the names goes on!!!!!
My Amama, my baby girl I will miss you. I call her my shining light, she was simply beautiful. She had a boat accident on 5th of February 2023. She has now taken her rightful place in the one room with her Creator.
I know that for sure. The giver of life I can't question your decision."