Entertainment News
"She took it from her father" – Ubi Franklin's babymama says as their daughter suckled her breast
Triple MG boss, Ubi Franklin's fourth babymama, Sandra Iheuwa, has revealed that he likes to suckle on breast.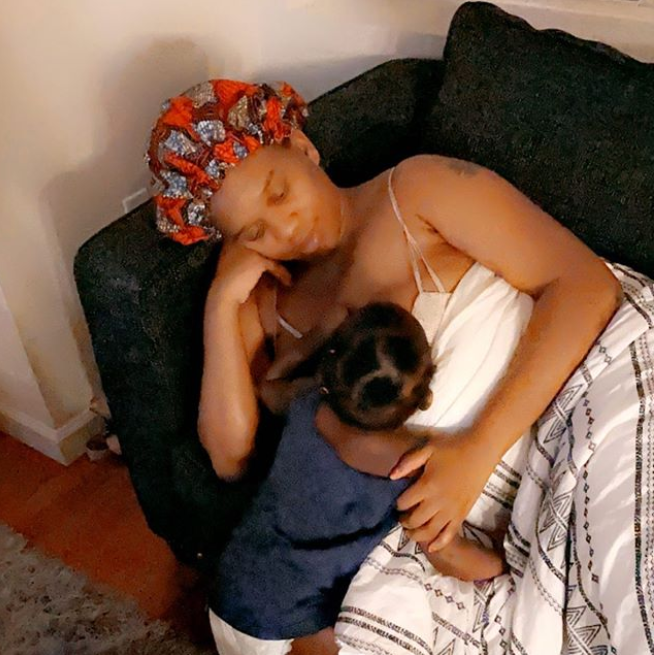 Sandra shared the photo above on her Instagram which shows her breastfeeding her daughter, while she worked.
One of her followers left a comment on the post stating that he has never seen a female child who loves to suck breast like her daughter, Ariella, and Sandra jokingly replied that Ariela took it from her father.
"she took it from her daddy ???" Sandra wrote.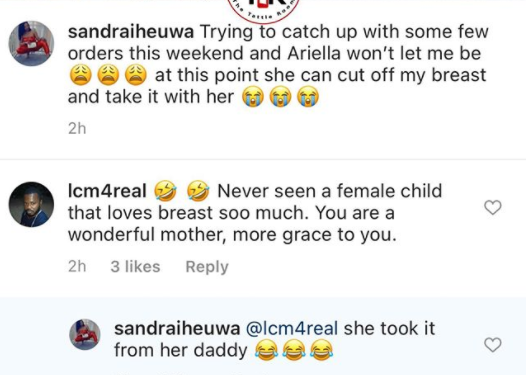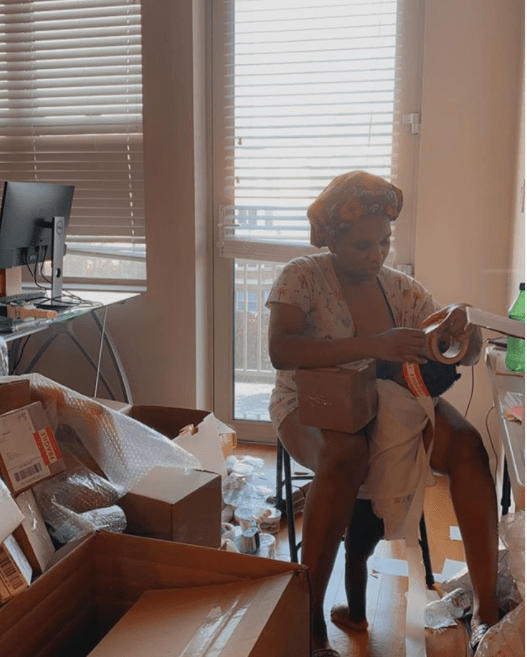 Sandra is Ubi's 4th baby mama who had his second daughter Ariella, he has 3 other kids with 3 other women.