Senator Abbo Granted Bail After Pleading 'Not Guilty'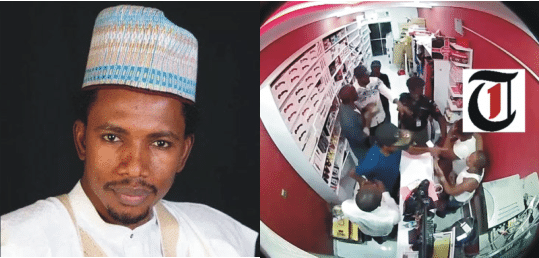 A magistrate court on Monday has granted bail to Senator Elisha Abbo representing Adamawa North in the sum of N5million and two sureties in like sum.
Recall the lawmaker was caught on camera brutally slapping a woman during a disagreement inside a sex toy shop in Abuja.
Even though Abbo issued a public, teary-eyed apology to his victim last week saying;
"No matter what you did to me, you don't deserve such treatment. Regardless of what transpired prior to my expression of anger, which I'm not ready to discuss, I'm sincerely sorry," Abbo said last week.
Yet, he pleaded not guilty to two counts of criminal use of force and criminal assault during his arraignment on Monday.
However, on the bail conditions, according to Senior Magistrate Abdullahi Ilellah, Senator Abbo will  provide sureties which must have verifiable addresses within the Federal Capital Territory.
The case has been adjourned to July 22nd for hearing.