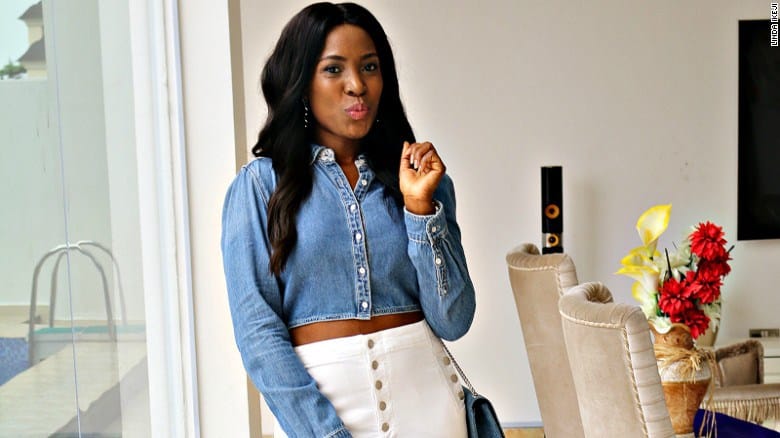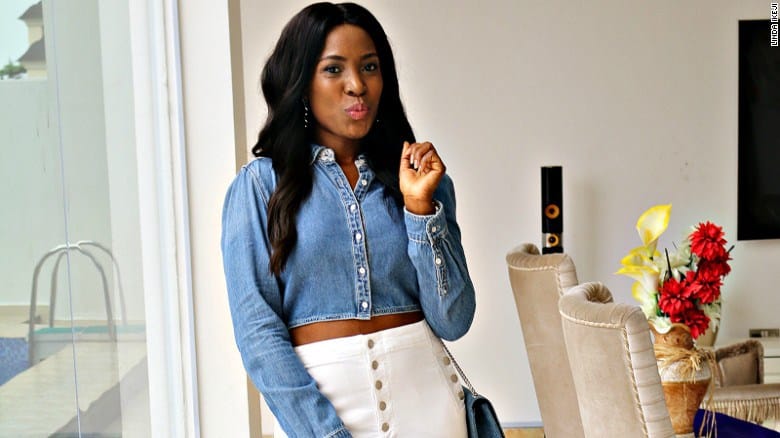 No one would have thought this would still be a subject for debate today considering the fact that the event is well over a year now but Linda Ikeji is currently trending on twitter as Nigerians are calling her out for hypocrisy after the Billionaire Blogger got pregnant and birthed her child (over a year ago) when she allegedly preached celibacy during that same time-frame.
Some Nigerian twitter users called her out for ending up a a "babymama" after all her preaching,
Read some tweets below ;
Adesina wrote ; Linda ikeji preached no sex until marriage, but dem dey shine mama Congo so tey she turn baby mama. Moral of this tweet? Use your sense. Don't be deceived.
Olami wrote ; Being a feminist doesn't equate to not wanting sex or not getting married. I mean there are strong women who act right&preach the true meaning of feminism but y'all chose the likes of Linda Ikeji and Glory osei nurture your ego dat "Feminism is trash&ladies shouldn't practice it"
Uncle Deji wrote ; I remember Linda Ikeji telling ladies to remain Celibate while she was getting docked down on a steady and even got pregnant. Frauds
Do what works for you, don't be a fucking sheep.
Hash wrote ; Feminist online but you like big black "GBOLA" offline.
My advice to young ladies is do not follow this feminist like Linda ikeji, dey do not practice what dey preach.
Soja wrote ;Feminists loves preeQ and mekwe the most.
Ask Linda ikeji, & Glory Osei they're the Ambassadors of "Drag men online & Chop gbola offline "
Izu wrote ;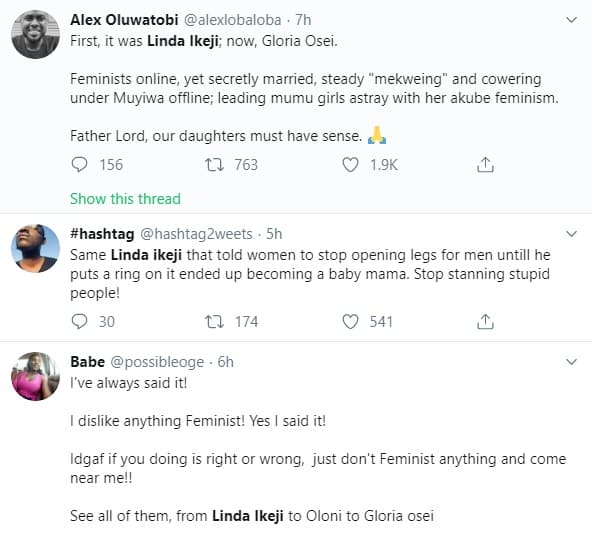 At times, lies are told by those you think are the most sincere persons after all… They'll tell you to run but will stay putThey'll tell you to stay put only to run