"See person I open shop for" – Businessman catches wife sleeping in her new boutique (Video)
A businessman has caught his wife sleeping when he paid her a surprise visit at the boutique he recently opened for her.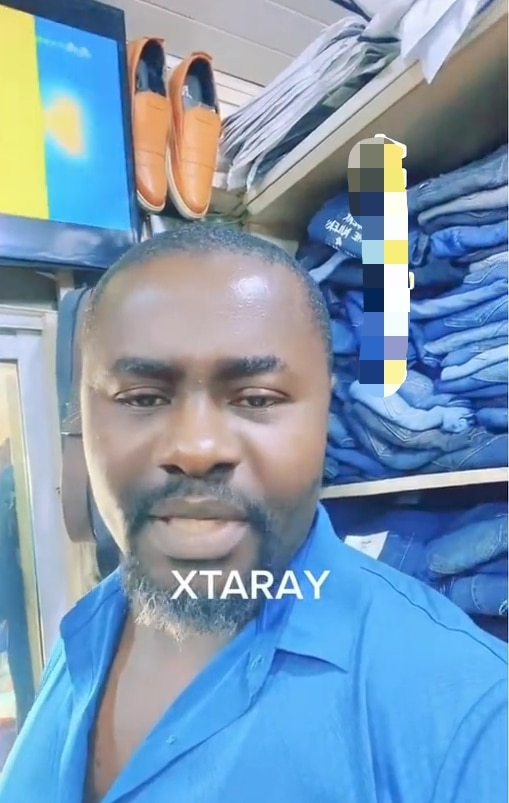 The man had opened the shop for her after she had pleaded with him to open a boutique for her.
However, when he paid her a surprise visit at her new shop, he found her sprawled on the floor dozing off.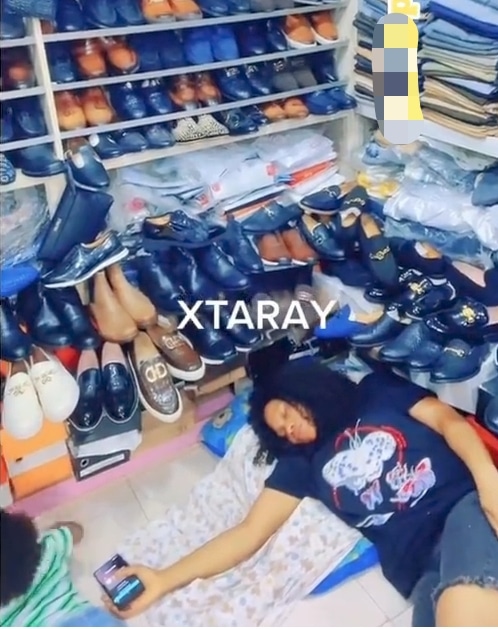 The man who was disappointed with what he saw recorded the scene as he wondered why she'd be sleeping in the shop when she was the one who had nagged him into get one for her.
She had also left their little child unattended to and her smart phone was also lying in her hand which lay asunder from her body.
Watch the video below: