A young lady identified as Ndem Jacinta Chinenye, a graduate of the University of Nigeria Nsukka, was among corpers who were killed in a recent crash.
Chinenye, who was serving at High Court of Justice Katsina State was killed in the crash which occurred on Sunday alongside others.
Now, her last Facebook past before she died, has been unearthed.
She wrote: "Never say never,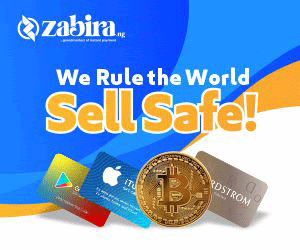 "Life is a basket of surprises,
"I am a living witness.
"# seehowfatkatsinaismakingmelook #
"# DDOS #"
Meanwhile, friends have taken to social media to mourn her. Nwite Sampson wrote:
"My heart is heavy, my day is dark,Ndem Jacinta Chinenye is still like a dream since yesterday night when i got this sad news of your demise i lost appetite, couldn't sleep,2014 i met you there at Ebonyi State University,we are in the same department where your kind, serves as the masses opium, Chinenye after all this stress, assignment,quiz, exams and you defeated all these hudles in 8 Semesters and it's now,hmm, God if it pleases you so be it but if not come to our aid because the way our youths are dying in the course of serving this country is so apoly,is there still joy is serving Nigeria for a wasted one year,is it the monthly stipend called allowee 19k, Ndem Jacinta Chinenye is this the basket of suprises you mean in your last post on Friday which you said that life has, Jacinta your song Sampson nwoke gbara aji is beating in my heart as if you are here with me, (crying…..) very difficult to say rest in peace but Jacinta, EBSU Class of 2018 is saying rest in peace, Lolo NFCS, NFCS Tansi-Nathy Chaplaincy Ishieke is saying rest in peace, Ezigbo Mmadu, rest in peace till we part to meet no more"
See more posts below;