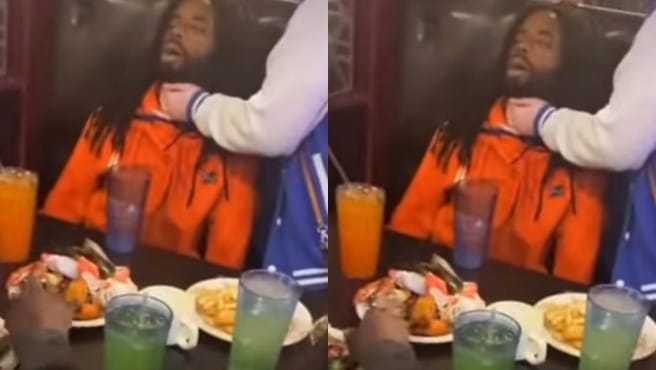 Scary moment man almost choked to death at dinner without friends noticing (Video)
The clip of a man who almost died, while having dinner with his friends has been making the rounds on social media.
The viral video sees the man seated with friends while they ate. However, the man is seated in an uncomfortable manner with his mouth wide open.
Sadly, his friends failed to notice and continued to eat like all was well. Thankfully, a stranger at the same restaurant noticed him and went to his aid.
The post reads:
"This dude is literally dying—and his friends continue to eat as if everything was normal—luckily he had a stranger on his side."
Watch video below;