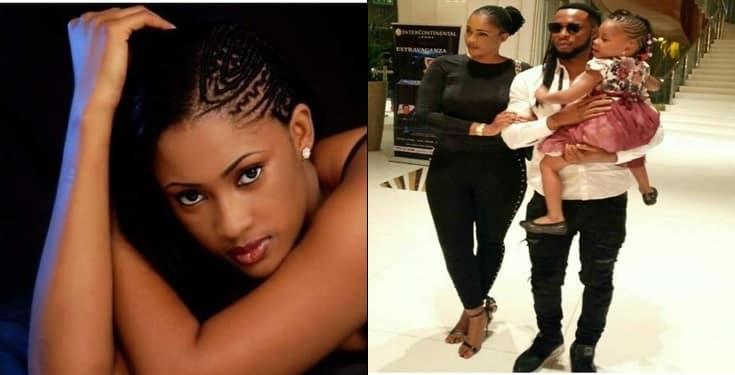 Former Beauty queen Sandra Okagbue has reportedly settled her differences with her man and father of her two daughters. She is reportedly back with highlife crooner Chinedu Okoli A.k.a Flavour..
Insiders whisper that the long time lovebirds are back together on low key and do not want any media coverage of what they have together anymore for the sake of their beautiful kids…
The insider says "I dont know if she has really forgiven him or just playing along but they are definitely back together on low key and the other baby mama suspects but is not sure because she has been sweet talked…Whether it is denied or not,take this to the Bank…Sandra and Flavour are back together and some of us are happy…I mean they have two kids together,why would anyone want them to part ways?"
In January 2019,News broke out that the lovebirds had broken up and were no longer on talking terms and some people even whispered that it was because the second child they welcomed was a girl and the crooner was upset that he had been made to believe it would be a boy.
A lot of other things were whispered to be the reason the Beautiful couple broke up….
In the moment of anger,Sandra reportedly covered the 'Chinedu' tattoo on her right hand and allegedly moved on with her life…..While Flavour flaunted his love with his beautiful baby mama Anna Banner former most beautiful girl in Nigeria….
This is not the first time both would break up and even though the last one was termed 'final' by naysayers,looks like their love story has not ended.