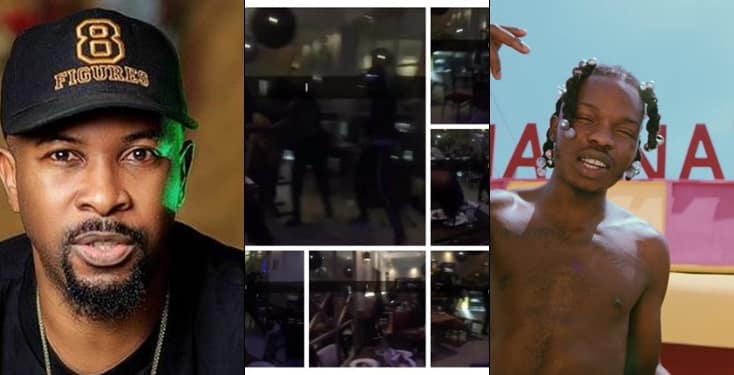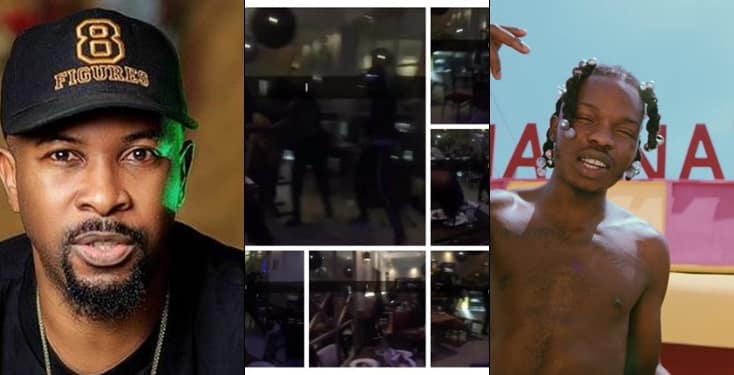 Rapper Ruggedman was attacked in London by some yet-to-be identified young men, shorty after the release of young rapper Naira Marley.
According to a video posted by the veteran rapper himself on Instagram, the attack took place at the 808 restaurant in London, and it happened few moments after Marley was released from prison.
In the video the rapper could be seen being assaulted by the men. He was attacked with chairs and rains of blows fell on him at the same time.
It is not certain if the attack was connected to his criticisms of Naira Marley, which eventually led to the incarceration of the Japa crooner.
He posted the video of the attack and wrote:
Being attacked by 4 misguided boys will not deter me from fighting for the youths, even though they blindly fight me.
#shoutout #londonmetpolic @london_police_department for prompt action.
The restaurant owner was just asking if everyone had paid for their food
The rapper claimed he was later rescued by officers of the London Met Police.
See video
After spending close to a month in detention, Naira Marley was eventually released from prison yesterday after perfecting his bail conditions.
He also confirmed the attack in another video, stating that, "being attacked by for misguided boys will not deter me from fighting for the youths, even though they blindly fight me."
https://www.instagram.com/p/Bytg88kATI0/