Ruby Ojiakor bows to pressure, tenders apology to Destiny Etiko (Video)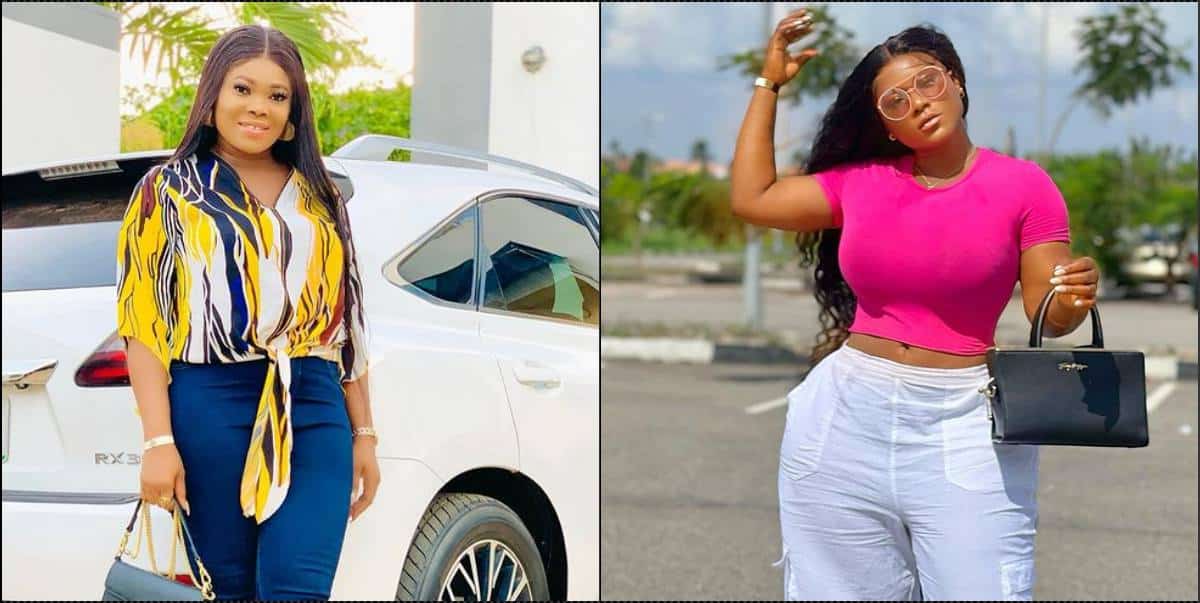 Nollywood actress, Ruby Ojiakor tenders a heartfelt apology to Destiny Etiko and her fans after being called out over a debt of N700k.
In a post on her Facebook page, Destiny Etiko shared her side of the story, explaining how she had hired Ruby Ojiakor for a job and paid her for it. However, Ruby failed to show up and was reluctant to return the money.
Destiny mentioned that Ruby had previously expressed her dissatisfaction with the lack of communication regarding Destiny's productions. In an attempt to reconcile, Destiny offered Ruby a role in one of her upcoming projects, but the actress did not fulfil her commitment.
In the midst of the conflict, Destiny made a statement that she would slap Ruby if she further provoked her.
In response, Ruby Ojiakor retaliated by making serious allegations against Destiny, accusing her of undergoing cosmetic surgery.
Nevertheless, Destiny Etiko has now taken to her Instagram page to apologize to her fans for the deception. She claimed that their dispute was merely a misunderstanding and that their friendship remains strong.
"How can you people even think that I will quarrel with my sister @destinyetikoofficial. Abeg na play ohhhhh make una no vex too much Biko," she wrote.
Watch the video below …