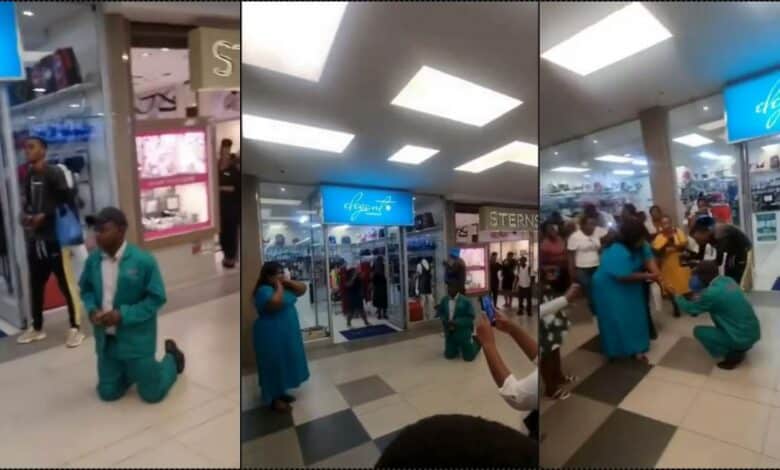 Romantic moment elderly man proposes to his partner at mall (Video)
An elderly man creates a scene at a popular mall as he goes on one knee to propose marriage to his partner.
A video making rounds on social media captured the romantic moment an elderly man asked his partner who is around the same age as he was to marry him.
He left his woman stunned for a second from overwhelming feeling as she stirred in shock watching him on one knee.
The man, however, took a few steps further to put the ring on her finger as joyfully hugs him in an atmosphere filled with love from onlookers.
Watch the video below …