"Richard asked me to come to his place when I was 17 years old" – Lady involved in rape saga shares side of story
Bella Nwoko, the lady who had threatened to accuse a man, Richard Osita, of raape has shared her side of the story after he demanded that the police arrest her.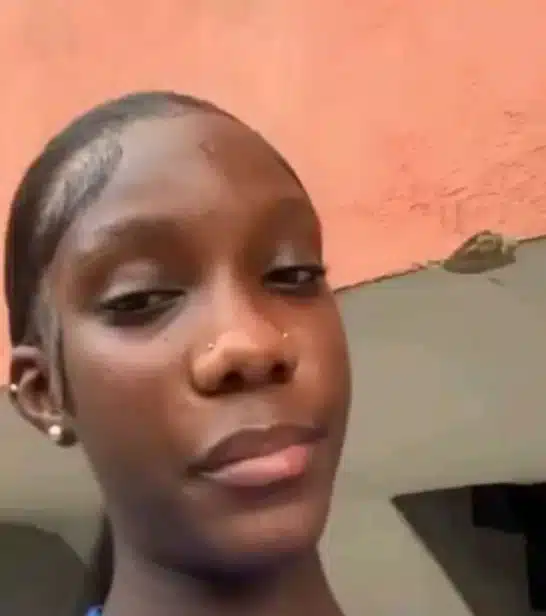 You may recall that Richard had taken to social media to raise alarm after Bella threatened on different occasions to accuse him of rape.
He had called for the arrest and when it began raising a lot of controversies online, the police finally became involved after some netizens began bemoaning the double standard.
Bella who hadn't shared her own side of the story has decided to open up in a lengthy exposé.
According to Bella, she reconnected with Richard in 2021 when she came across a video of him on social media.
At the time, her mum was sick so she told him about it and Richard helped her out with 30,000 naira.
She said that when she moved back to Lagos same 2021,(at the time she was 17 years, and Richard, 21) Richard was always asking her to come to his place, and his request became too frequent and persistent that, according to her, she jokingly asked him if his intention was to raape her because of how he was always asking her to his house.
Bella said that Richard had found her naive remark offensive and warned her never to joke with the sensitive word again.
She revealed that she had apologized, he accepted but still went on to block her and they never really spoke much again since then until March 2023.
They reconnected in 2023 and he began with his previous request, when she didn't come to his place, he began acting up, cussing her and her family and demanding a refund of the 30K he had sent in 2021.
Bella said that he began posting various things on his status about her and said that the only way he'd forgive her for trying to 'accuse' him of raape in 2021 was if she made an apology video.
See her narration below: