Revealed! How Mercy Aigbe allegedly took the place of Adekaz's wife following a minor misunderstanding
Following the recent marriage between actress, Mercy Aigbe and her lover, Alhaji Kazeem Adeoti, better known as Adekaz, a report on how the movie star managed to assume the position of a wife has surfaced.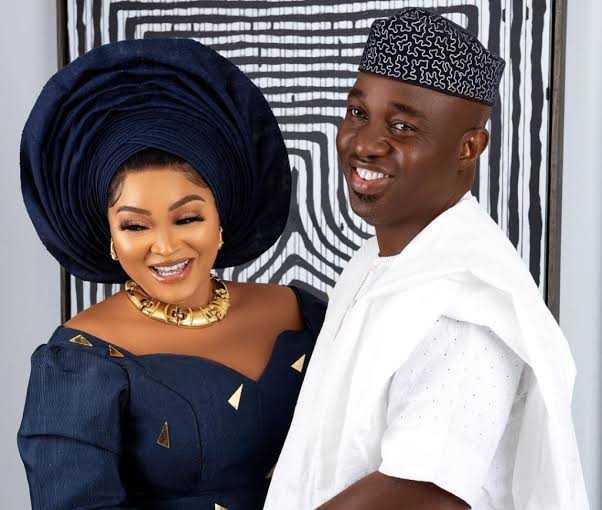 Recall that prior to their secret wedding, Mercy Aigbe had been dragged repeatedly for having a romantic relationship with Adekaz, who was married to Funsho (his first wife) with four children.
However, according to sources close to Adekaz's family in the US, the relationship between him and his wife, Funsho became cold after she refused to relocate with him to Nigeria.
According to blogger, Kemi Ashefon who provided the information, Adekaz had openly told his wife he was going to marry another woman if she fails to come back to Nigeria.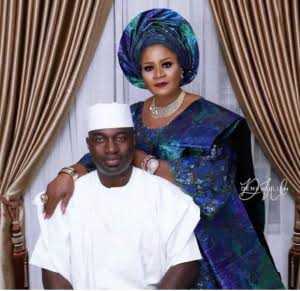 Funsho's adamance however gave room for Mercy Aigbe to emerge as Adekaz's new wife.
Read the gist below:
"He came with his wife, Funsho who later went back to the US, saying she didn't want to stay in Nigeria. The marriage was on till the wife, Funsho refused coming over and her husband kept pressing for her to be around. He told her point blank that he would marry another wife if she didn't return as agreed. Well, she didn't and there was a strain on the relationship.
A good father, Adekaz still carried out his duties as a father and would pay school fees and foot other bills over there. Funsho can never say that he neglected her because she was the one adamant on not returning to Naija," sources exclusively told Kemi Ashefon.
With a strained relationship, the couple knew the marriage would hit the rock as long as the wife stay abroad.
But Funsho came to beg her husband in 2021 and even persuaded him to celebrate her birthday with her. That was when they took the couple photos six months ago.