Former presidential aide, Reno Omokri has jumped in defense of 'Breakup or Makeup' founder, Blessing Nkiruka Okoro, who was briefly arrested over false property claim.
According to Reno, what she did is not a crime rather its merely immoral and dishonest.
"Lying that you own a house that you don't own is immoral and dishonest, but it is not a CRIME. The only CRIME I see here is the arrest, handcuffing and public harassment of Blessing Okoro. Who here, including me and Buhari, has not lied before?."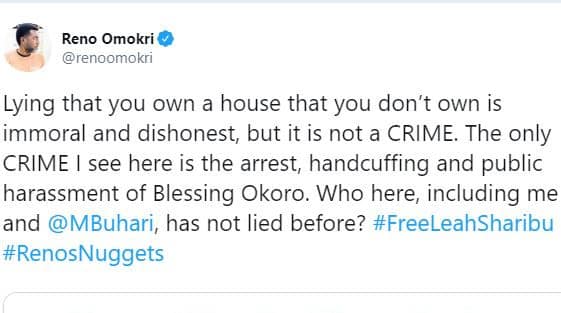 Blessing Okoro was arrested by Billionaire Onye Eze, the owner of the house she claimed belongs to her. She was captured and handcuffed as seen in a viral video.