A Twitter user has incurred the wraith of some angry netizens after he stated that fast-rising Mavin Records signee, Rema, is a bigger artiste than Olamide in the music industry.
While some described the comment as an insult on Olamide, others believe there is no basis for comparison between the two artistes who are miles apart.
18-year-old Rema won the Headies' Next Rated Award a few weeks ago and since he came into limelight his fans have been rating him side by side with other A-list music artistes.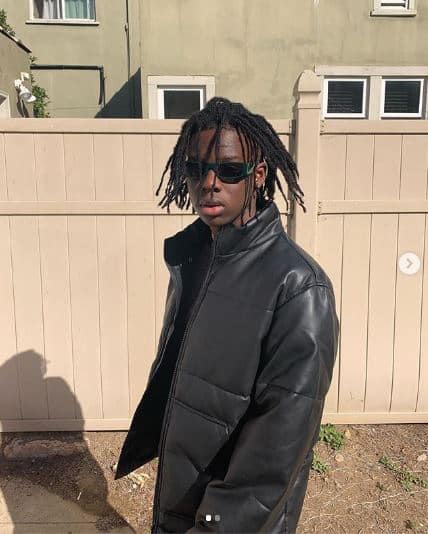 Olamide, a multi-award winning rapper, rose to stardom in 2010 with his 'Eni Duro' hit track and has been consistently dropping hit tracks and albums for over eight years. Bobo, Ilefo Illuminati, Abule Sowo, Wo, Science Student are some of his hit tracks that won him awards.
Aside from his consistency, he was also instrumental to the success of other stars like Adekunle Gold, Lil Kesh, Lyta among others who were all signed to his YBNL record label.
This is not the first time Rema's fans would be sparking controversial debates on Twitter, from the moment he was signed by Mavins, a section of social media has been comparing him to Wizkid, saying he sings like Star Boy and may likely be the next big name to come out of Africa.
They backed their argument with claims that he also came into limelight at the same age Wizkid hit the Nigerian music industry like a whirlwind and has become one of the most successful artistes to come out of Africa.
Monday's hot debate about Olamide and Rema was prompted by a tweet from a Twitter user who listed 10 Nigerian artistes he said he considers as legends in the music industry.
Olamide can't be debatable… and Davido can't be over Olamide never…He's one of the best Rapper in Africa

— Lucious Lokson (@LOKSON4) November 3, 2019
A user then suggested in the comment section that Davido listed in number six shouldn't be above Olamide, another Twitter user who seems to be enraged by the comment then said "even Rema is bigger than him (Olamide)," and the war started.
It's your list though…..and if I may ask what do you consider before you claim dem as a legend

— Lucious Lokson (@LOKSON4) November 3, 2019
https://twitter.com/IamJunimill/status/1191104231937323009
See some of the reactions:
Olamide Badoo is the best indigenous rapper in Nigeria, we closed this argument since 2014, he sits and eat on this table alone, no one comes close. QED

— 𝙼𝚁' (@mrrebelxo) November 4, 2019
https://twitter.com/Zaddy_nomso/status/1191266865089273856
9years in this Music Industry, 9 albums, More than 20 hits, Owner of one of the best Record Label, discovered more than 6 Stars, still discovering more and he doesn't BRAG about it.

If you still don't believe Olamide is a LEGEND then you need medical attention. God bless Baddo❤️

— Tife 🌚 (@Tife_fabunmi) November 4, 2019
Rema is bigger than who.. Olamide 😂 I need not argue with you. They are per boiling noodles in your brain

— Dr PamPam | Omo Iya Ologi (@UnclePamilerin) November 4, 2019
https://twitter.com/Miss_CDQuality/status/1191253133185474560
How can you not regard Olamide as a legend, He's the most consistent artiste we have in Nigeria today the only artiste that drops album yearly for his fans. Weather you are his fans or not you can't just ignore the fact that he's very hardworking and consistent.

— Blue (@DharBluee) November 4, 2019
Rema bigger than Olamide? 🙆🏾‍♂️. Nothing wey Bran no go see for Winterfel pic.twitter.com/JekTolao52

— god of Meme (@labambam02) November 4, 2019
https://twitter.com/Okslaw_11/status/1191225822935474176
Rema is bigger than Olamide??

Stop smoking Colorado you won't hear. https://t.co/aoJrtbhc2v

— Biyi The Plug 🔌 (@BiyiThePlug) November 4, 2019
Rema is bigger than Olamide??

Stop smoking Colorado you won't hear. https://t.co/aoJrtbhc2v

— Biyi The Plug 🔌 (@BiyiThePlug) November 4, 2019
If Olamide gave a fuck about the International scene, damn!!! He will be on another level right now.

And despite not giving a fuck, he's still as big!!! He releases hits that take over the club back to back!! Him dey release song like upcoming artist 😂

PAWON!!!!!! 🔥

— Peng Man 🔥 (@pengmanmodel) November 4, 2019