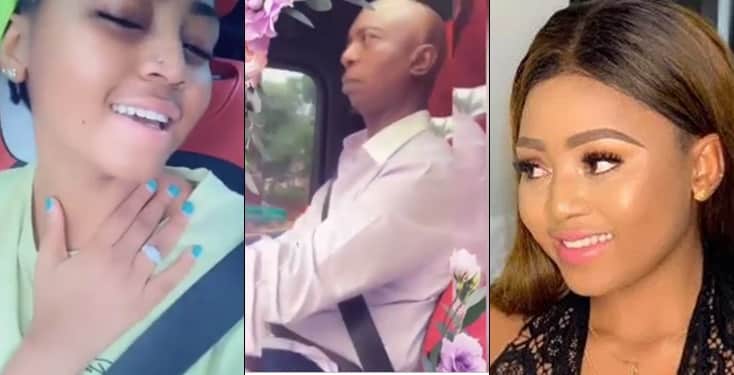 Actress Regina Daniels and her hubby, Ned Nwoko, are apparently so much in love with each other, as the actress has shared a romantic video in which she was singing a love song to her hubby.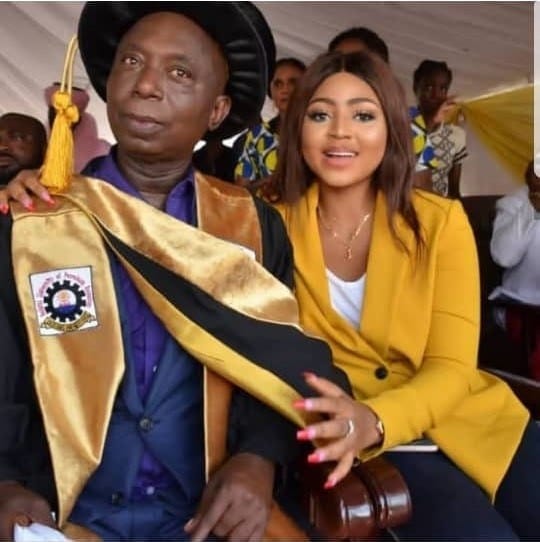 She shared a video of her professing her love for him as they enjoyed a ride together this afternoon.
Watch the video below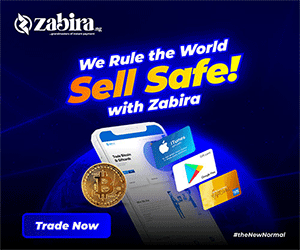 Months ago, billionaire and a former member of the House of Representative, Ned Nwoko,  revealed why he married teenage Nollywood actress, Regina Daniels. Ned who spoke through his media aide shared that he is a Muslim and as such entitled to marry as many wives as he wishes. He added that he is a crowned prince and as such is free to marry as many wives as he deems necessary.
In his own word:
"Allamdulilai, Hon. Ned Nwoko is of royal blood and he is entitled to as many wives as he desires. He is no kid and knows what is best for him. Don't forget that he is a devout Moslem and he is entitled to more than a wife. He would not want to comment on Regina Daniels currently," said the aide.
"He didn't touch her when she was younger and must have decided to be very intimate with her when she clocked 18 in October of 2018. Hence the delayed marriage to make her more mature. You can't accuse Hon. Nwoko of cradle-snatching when some northern big shots married 13-year-olds. The main thing is that the couple loves each other," he concluded