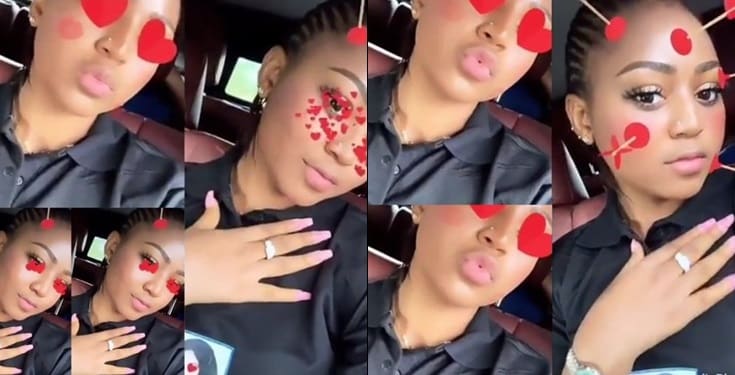 Actress Regina Daniels has taken to social media to proudly show off her engagement ring after she had a traditional marriage with 59-year old billionaire Ned Nwoko.
The 18year old Nollywood actress, beaming with pride while flaunting her engagement ring at her Children's day party.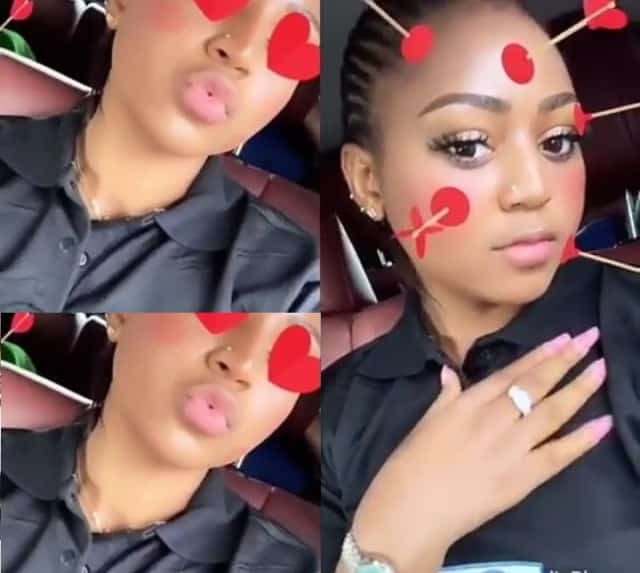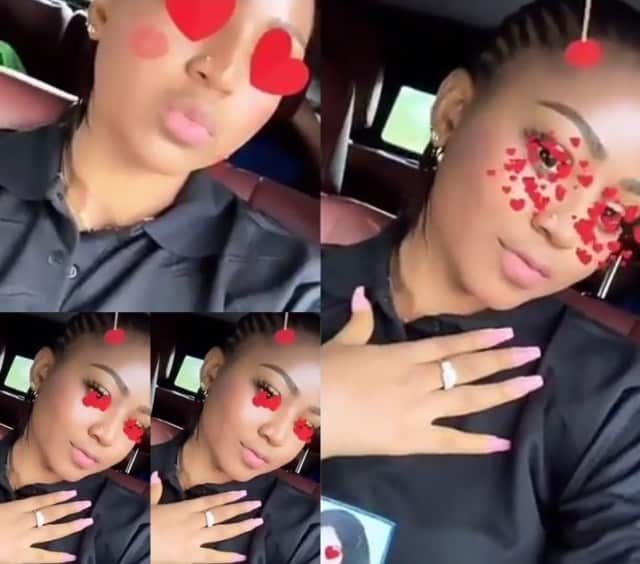 The traditional marriage took place yesterday in Delta State just days after she was inducted into womanhood.
The event took place yesterday despite her father claiming it doesn't have his consent.
The budding actress has been heavily criticized by her fans and biological father Barrister Ojeogwo who has been against her marriage to his childhood friend Ned Nwoko.
He shared on Facebook:
Regina Daniels Ojeogwu is my biological daughter.What ever is ongoing is not to my knowledge and without my consent.The fact speaks for itself looking at the picture. Her mother Rita daniel is threading on a dangerous path and I hope she will retrace her steps.
Even the initiation ceremony into otu odu appears completely strange to Regina daniel Ojeogwu.Regina daniel Ojeogwu is my biological daughter.What ever is ongoing is not to my knowledge and without my consent.The fact speaks for itself looking at the picture. Her mother Rita daniel is threading on a dangerous path and I hope she will retrace her steps. Even the initiation ceremony into otu odu appears completely strange to Regina daniel Ojeogwu. Regina is from ogwashi uku and not from olor as being rumored. All the opportunities for Mr Ned nwoko to discuss with me proved abortive not realising that we once lived in the same house in awoyokun street, onikpan, Lagos. The implication of all this is that she inpregnated herself. The name Regina was my late mother's name. I have tried to exercise restraint but Regina mother kept pushing me to wall. Am alive and not dead. If in doubt of this post call Barrister Jude Ojeogwu on 08033039058