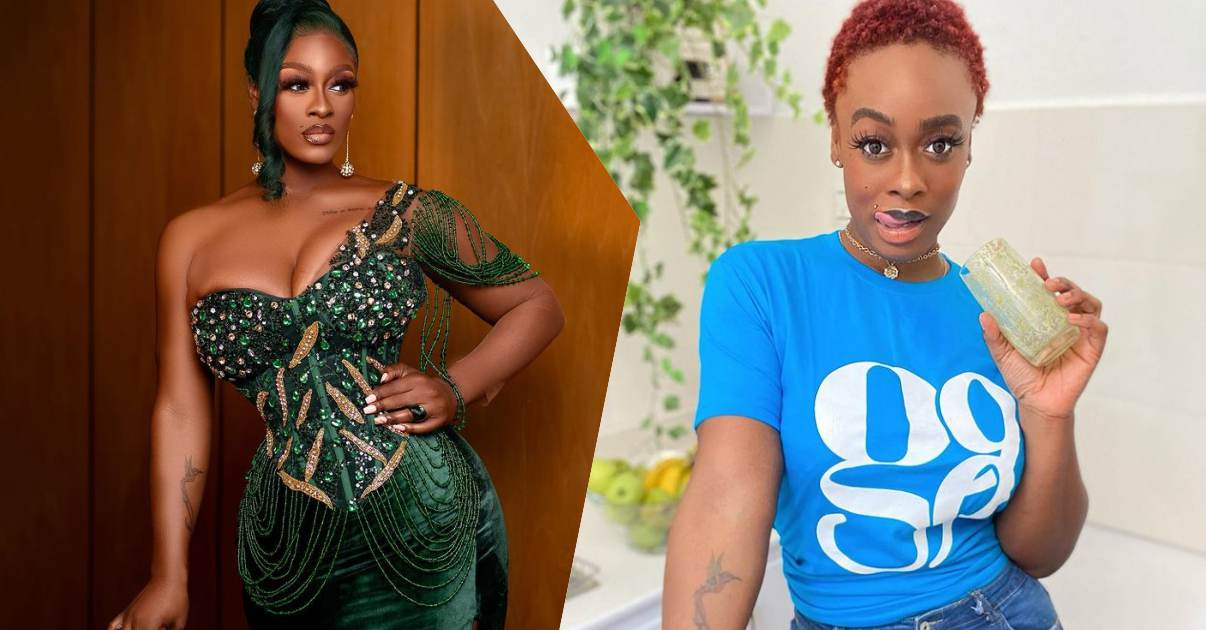 Entertainment News
Reality star, Uriel Oputa slams troll who attempted to bully her into luxury lifestyle
Popular reality star, Uriel Oputa lambasts a troll who tried to bully her into buying a luxury bag brand beyond her lifestyle capability.
The Big Brother Season 2 housemate had taken to Instagram to share a dazzling photo of herself rocking an affordable bag before being attacked by a troll who recommended an expensive brand.
Uriel, however, lectured the troll on how such an expensive bag brand isn't her priority, rather, her affordable wardrobe suits her without any shred of a complaint.
"Let me interrupt my food post. Firstly I will never be bullied into a life style I can't afford. I love my Zara bag which was £50 and I also own Lv bag worth £1,800 which was a gift) I also own a primark bag £8. I will never live my life for social acceptance never. Who the are you ? It's due time? Abeg don't keep tabs on me because tomorrow I go even buy bag from balogun Market. And yes I go still price am. 34 million on a Bag. Na fam my business mind could Never) that bag better sing Igbo Gospel songs
Period✅ imagine the audacity
I can't afford a Hermes bag because I'm broke, but because a Hermes bag is not my priority.
Damn we should have a choice. Hermes will come when I want not when you want. Boo
Ogiri everywhere," she wrote in response.