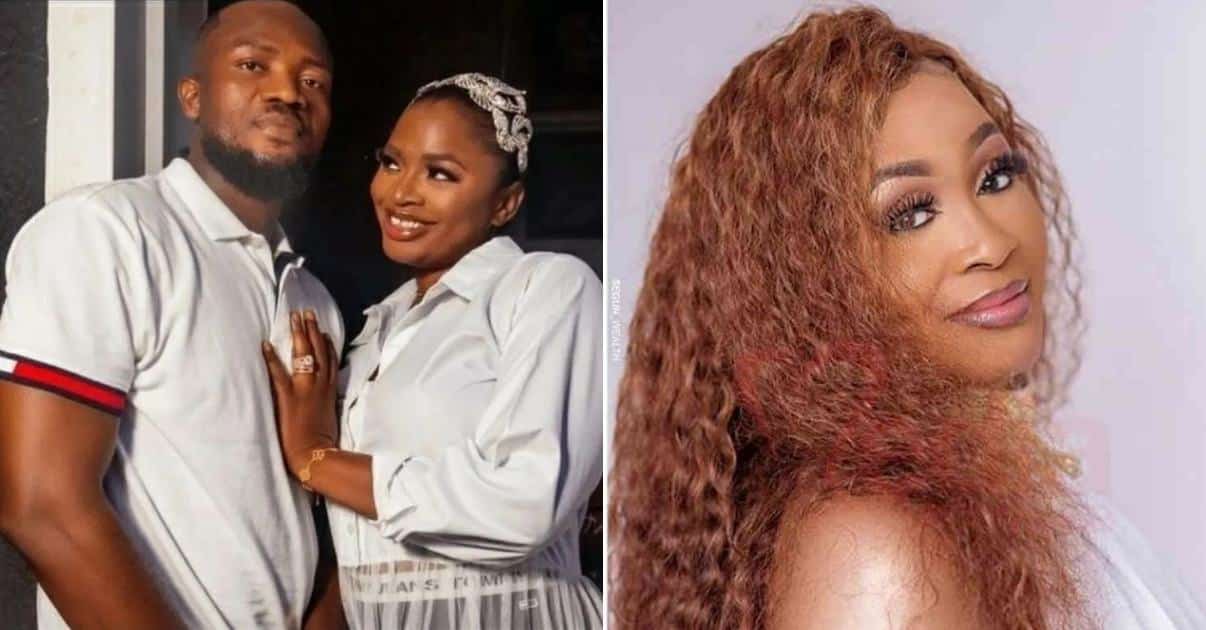 Netizens have reacted in more ways than one, after investigative journalist, Kemi Olunloyo revealed the test result of auto dealer, IVD.
Following the death of IVD's wife, Bimbo, who died after suffering a 10-degree burn, there have been several pieces of information about her husband.
This information includes, but is not limited to a statement that claims that IVD alleged carries the retrovirus, HIV.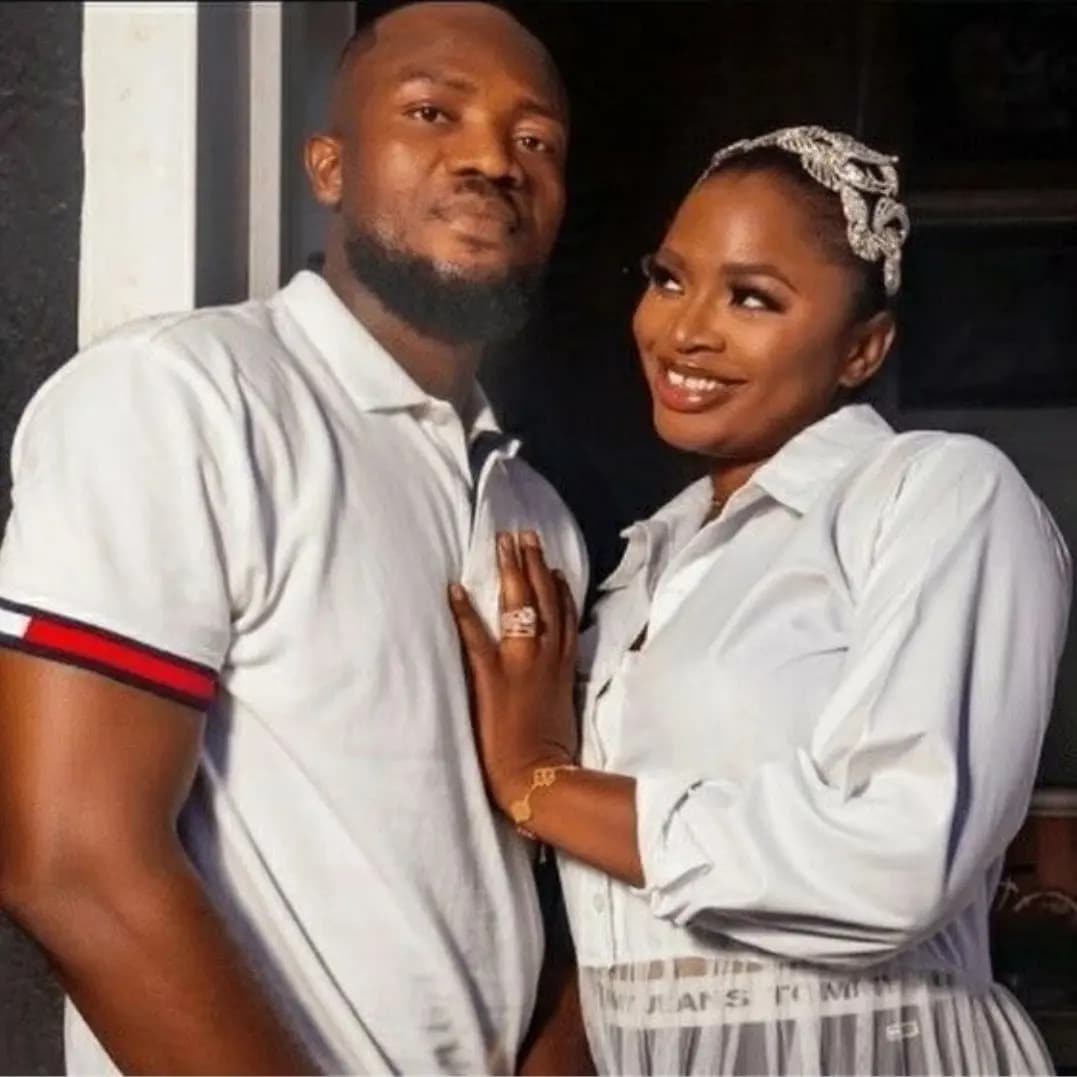 To refute the above claim, Kemi Olunloyo took to Twitter to share an HIV test result belonging to the famous auto dealer, Ikechukwu Darry Ogbonna, popularly known as IVD.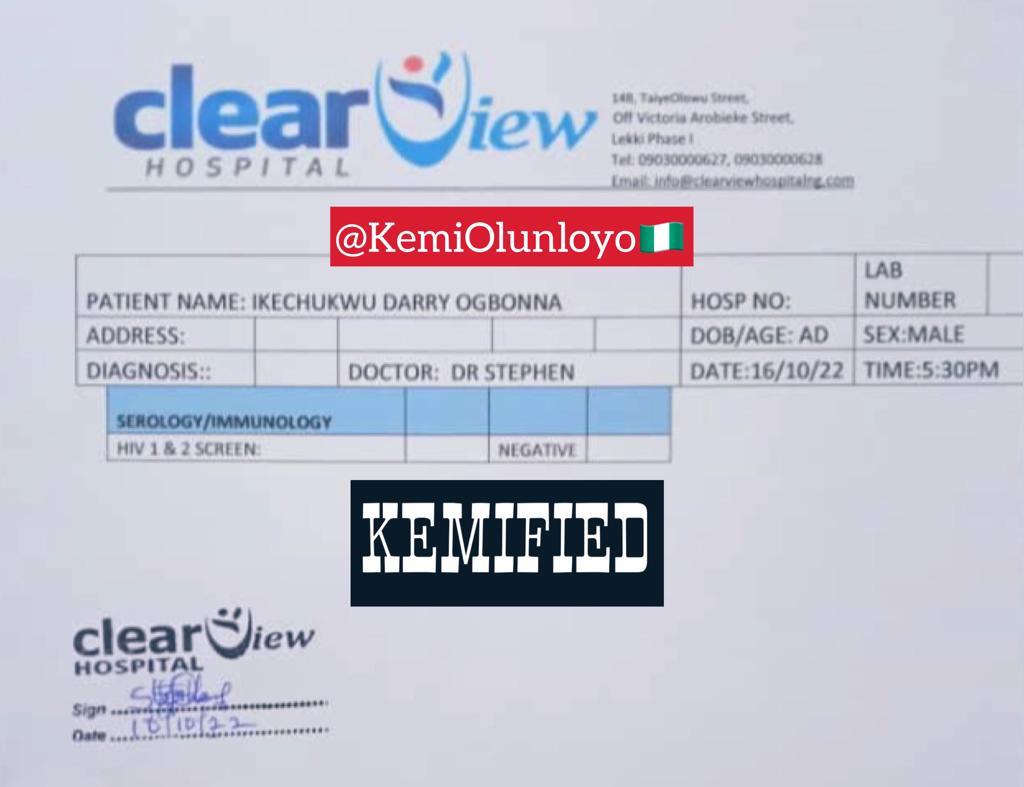 However, there seemed to be some confusion about the test result. According to Kemi, the test was done on the 16th of October, but the signature on the result was backdated to10th of October.
Kemi wrote:
"#BREAKING #IJIVDBimbo #IJKemi I obtained permission to post car mogul (IVD) Ikechukwu Darrius Ogbonna's HIV Test of October 16th 2022 that I spoke about earlier. Apparently late Bimbo's friends were spreading around the rumors she said on a video he posted. He doesn't have HIV"
See post below;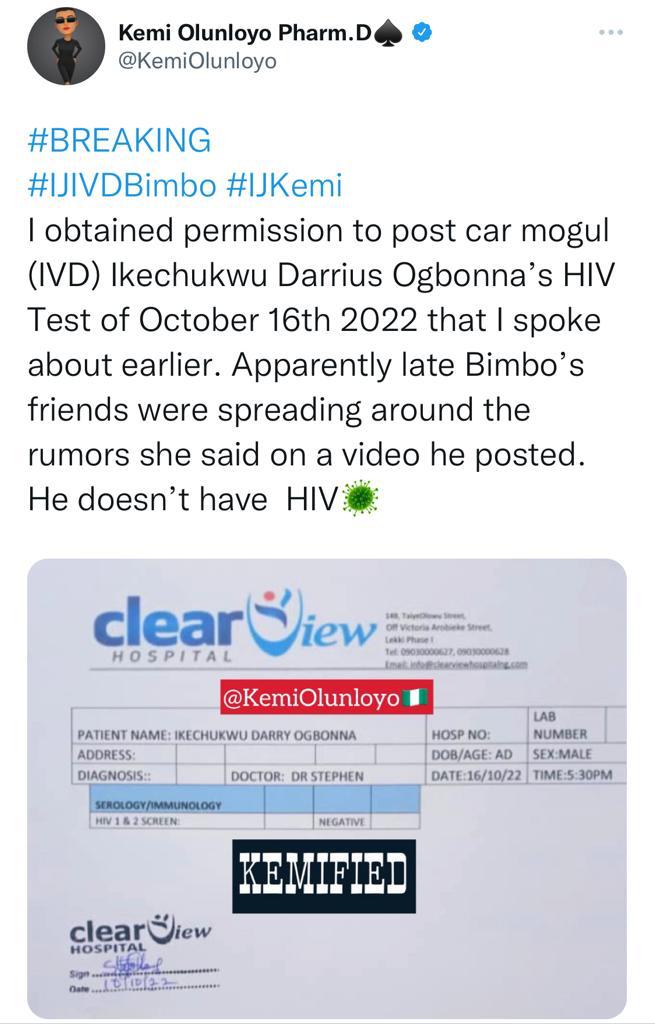 Netizen shave questioned the authenticity of the result, and the dates contradict.
See some reactions below;