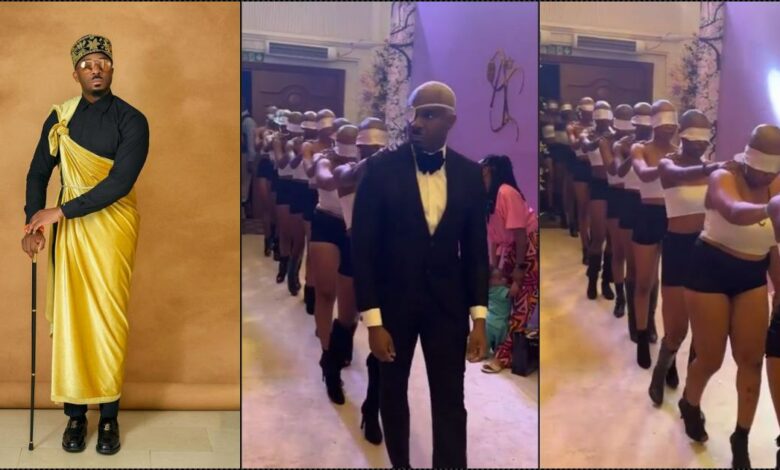 Pretty Mike tells tale as he storms event with entourage of bald blindfolded ladies (Video)
Famous socialite, Pretty Mike of Lagos, makes an entrance at an event with an entourage of bald blindfolded ladies.
The nightlife king known for his unusual impressions at parties remains consistent as he tells the tale of a one-eyed king in his recent appearance.
Taking to Instagram to share the video, Pretty Mike emphasized the significance of an eye patch he had on.
While sharing his tale, he encouraged Nigerians to get their PVCs and be involved in the upcoming presidential elections.
"A one eyed man is king in the land of the Blind. Hmmm I believe we as a people, should stop been ruled or governed by one eyed men, This Feb 2023, get ur PVC and make the right decision 👏👏," he wrote.
Watch the video below …