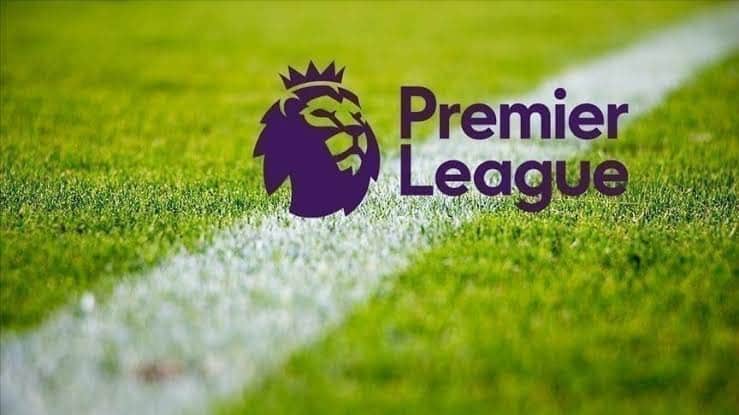 Premier League 22/23 Top Scorers
Manchester City star Erling Haaland is firmly entrenched at the top of the Premier League scorers standings having scored 25 goals in 19 games and continuing his pursuit of the football league records. He has already scored more goals than any Premier League top scorer since the 2018/19 season. You can all watch these football live scores results live.
After his hat-trick against Wolverhampton, Erling Haalland is on track to break the English Premier League all-time record. He needs just 10 goals in his 18 remaining games to exceed the mark of 34 goals scored in a single season by Andy Cole and Alan Shearer. So far, Haalland has scored in 14 out of his 19 Premier League games.
The Man City team striker increased his lead over Harry Kane (16 goals). Kane is one of four players to score in double figures after the Norwegian leader. Ivan Toney (13 goals) and Rodrigo (10 goals) did not score in the recent head-to-head encounter.
The Man City striker increased his lead over Harry Kane (16 goals). Kane is one of four players to score in double figures after the Norwegian leader. Ivan Toney (13 goals) and Rodrigo (10 goals) did not score in the recent head-to-head encounter.
At the start of the season, the bookies said that the frontrunner for England's top scorer was Haaland. He was ahead of everyone. Previous winners, Salah and Kane, were thought to have good chances, well ahead of their other star teammates Darwin Núñez (Liverpool) and Son Heung-min (Tottenham).
Cristiano Ronaldo is still listed at Manchester United but has already signed a contract with a new club in a different league. He is in seventh place on the list of the top scorers in England.
This is all very different from the results of last year's Premier League contest. Back then, the confrontation between Son Heung-min of Tottenham and Mohamed Salah of Liverpool lasted until the last day of the 2021/22 season. Son's two goals for Norwich City on the final day put him ahead of Salah on the score sheet. However, the Liverpool star came off the bench and scored in the last minutes to catch up with Son, thus, the two stars shared the Golden Boot with 23 goals.
Cristiano Ronaldo (18 goals) tried his best in the final stretch but ultimately failed. Sadio Mane (16 goals) and Diogo Hota (15 goals) took even lower places in the standing. There are eight Manchester City football players with seven or more goals on the list. Harry Kane and Jamie Vardy, two previous Golden Boot winners, were also in the top ten.
As of today, Top Goal Scorer Standings look as follows:
Erling Haalland (Manchester City) – 25;
Harry Kane (Tottenham) – 16;
Ivan Toney (Brentford) – 13;
Aleksandar Mitrovic (Fulham) – 11;
Rodrigo (Leeds United) – 10;
Marcus Rashford (Manchester United) – 9;
Miguel Almiron (Newcastle) – 9;
Martin Oodegard (Arsenal) – 8;
Bukayo Saka (Arsenal) – 7;
James Maddison (Leicester City) – 7.
Mohamed Sallah and Roberto Fermino, who also scored 7 goals, are behind them.
As you can see the Premier League Top Scorers is no longer a competition in the 2022/23 season. The question is not whether Erling Haalland will win the award but whether he will win it with the highest score in the top division.
Haalland has achieved a 10-goal lead over Harry Kane this season and, given his goal ratio and his remaining games, is on track to score 50 goals in the Premier League this season.
Kane has shown superb form in the 2022/23 season, while the West London duo of Brentford and Fulham are powered by Ivan Toney and Aleksandar Mitrovic. Nevertheless, no one is getting close to Haaland.
Marcus Rashford and Bukayo Saka are also on the rise, approaching the 15-goal mark, while Mohamed Salah has been disappointing fans so far this season.
Players With Most Assists, and their League Standings
Kevin De Bruyne's dry figures of assists provoke many considerations. And we may wonder if the Manchester City star-to-be ever wondered whether the Premier League record would belong to him while playing for Chelsea.
De Bruyne's 11 assists this Premier League season (four more assists than his nearest rivals have, Arsenal's Bukayo Saki and Manchester United's Christian Eriksen) make him have 97 assists for his career. That's the fifth all-time result. He has two assists more than Dennis Bergkamp, and 65 less than the record holder Ryan Giggs.
This 31-year-old star from Belgium transferred to Chelsea from Werder Bremen at the age of 22. He scored 425 goals in half a season before being transferred to Wolfsburg. Back in the Bundesliga, De Bruyne made six assists before the end of the season and then scored 21 goals the following season to prepare for a transfer to Manchester City.
He has since been recognized as the Premier League's best playmaker of the season twice, including in the 2019/20 season with 20 assists, and has come close to making it for the third time. Harry Kane, Mohamed Salah, and Eden Hazard also won the award.
De Bruyne also was a leader in assists in the Premier League in the 2016/17 season.
His stats suggest there's more to come, as "KDB" creates a net of 3.61 chances per 90 minutes. After a season where he scored 15 times and made eight assists, De Bruyne is again mocking those who would dare chase him in terms of creating assists (a guy named Erling Haaland helps to score).
The overall list of top assists looks as follows:
Kevin De Bruyne, Manchester City – 11
Bukayo Saka, Arsenal – 7
Christian Eriksen, Manchester United – 7
Bernardo Silva, Manchester City – 5
Dejan Kulusevski, Tottenham Hotspur – 5
Alex Iwobi, Everton – 5
Andy Robertson, Liverpool – 5
Gabriel Jesus, Arsenal – 5
Martin Ødegaard, Arsenal – 5
Ivan Perisic, Tottenham Hotspur – 5
Andreas Pereira, Fulham – 5
Granit Xhaka, Arsenal – 5
Jamie Vardy, Leicester City – 4
James Maddison, Leicester City – 4
Marcus Tavernier, Bournemouth – 4
Kieran Trippier, Newcastle United – 4
Mohamed Salah, Liverpool – 4
Michael Olise, Crystal Palace – 4
Kenny Tete, Fulham – 4
Olly Watkins, Aston Villa – 4
Mathias Jensen, Brentford – 4
Jack Harrison, Leeds – 4
Morgan Gibbs-White, Nottingham Forest – 4
Solly March, Brighton & Hove Albion – 4
Rodri, Manchester City – 4
Douglas Louis, Aston Villa – 4
Bruno Fernandes, Manchester United – 4
Thus, it is safe to say that the outcome of the assist race seems as a foregone conclusion as that of the striker race.