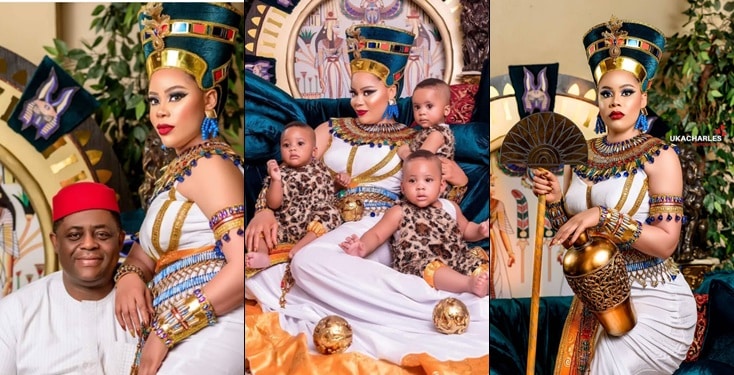 Femi Fani Kayode's wife and former beauty queen Precious Fani Kayode and their triplets are a year older today May 25th.
The ex-minister shared several photos and wrote an ode to honour them…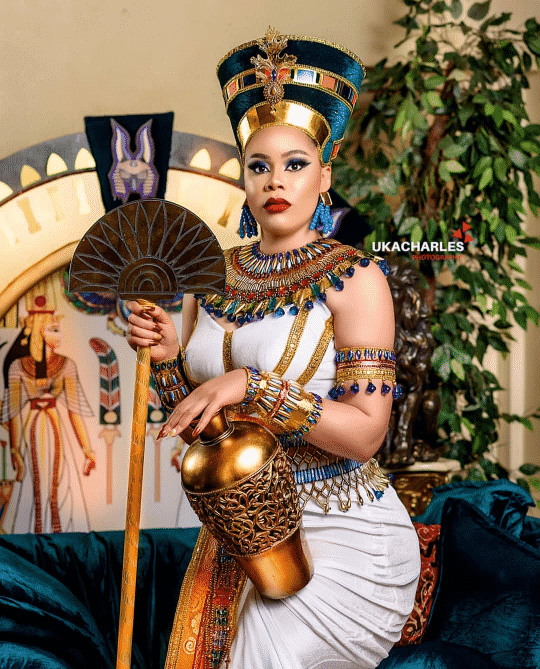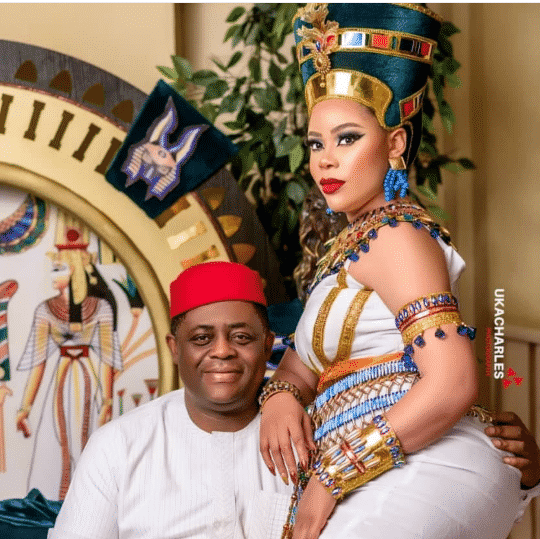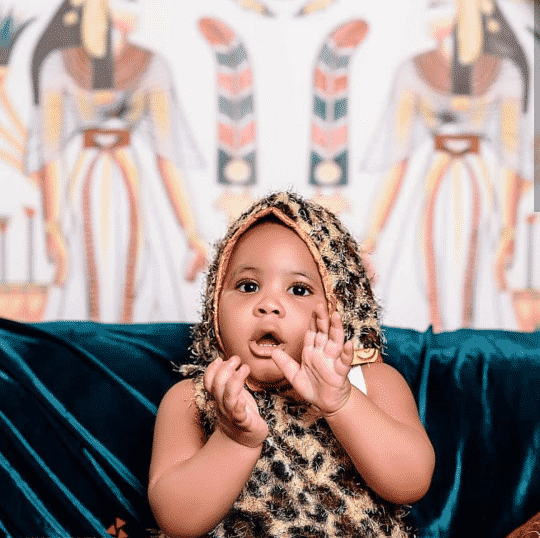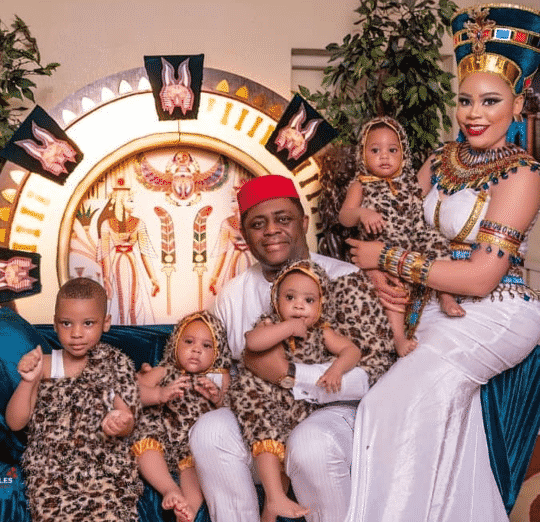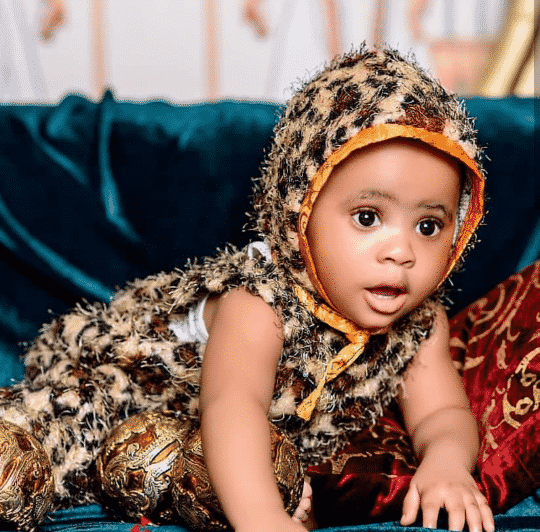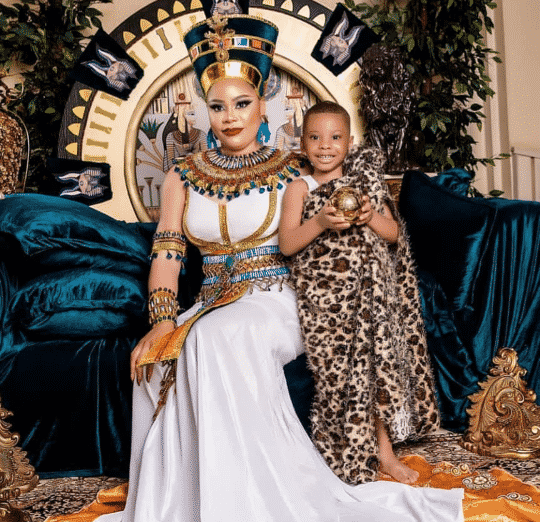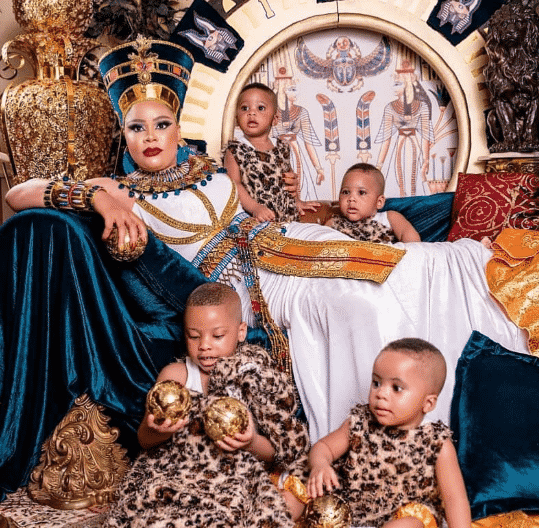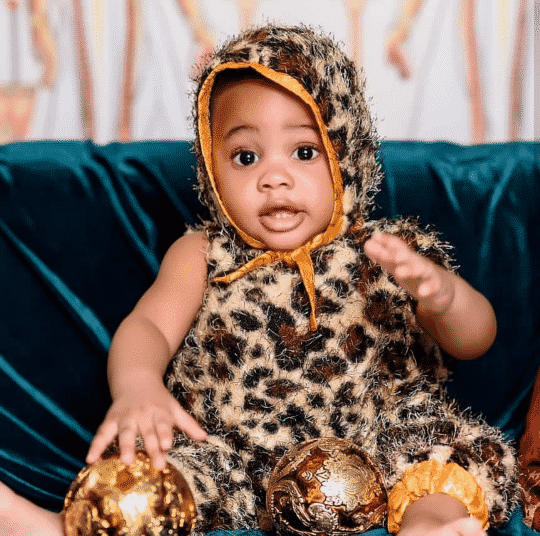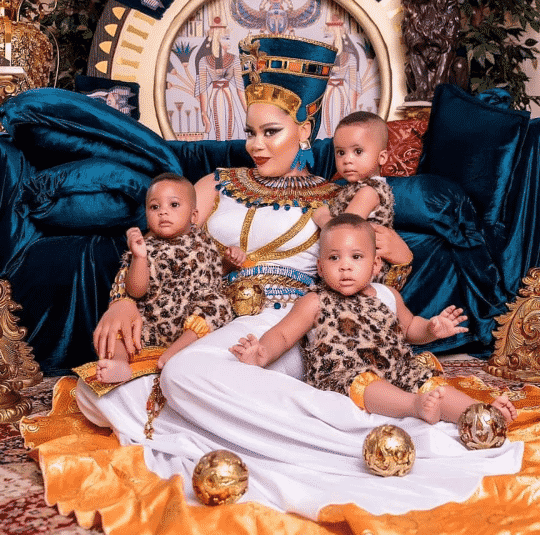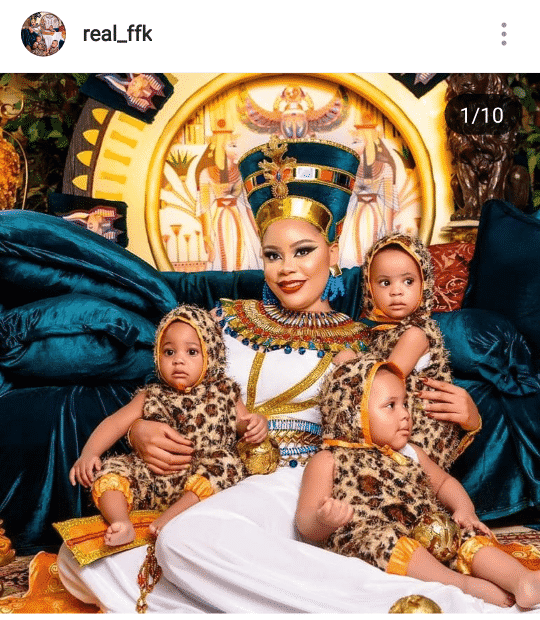 He wrote;
Happy birthday to our handsome and beautiful sons, Prince Ragnar, Prince Aiden and Prince Liam. You have made us so happy over the last one year and since you came into our world everything has been so beautiful.
You give us hope, you give us strength, you give us joy and you make us proud. You and your older brother Aragorn are the greatest gifts that the Lord could have ever blessed us with and we thank him everyday for your wonderful lives.
The Lord shall continue to bless you, protect you, guide you, love you and watch over you for good. His mercy shall never leave you and His grace shall never depart from your dwelling place.
You are my pride and my joy: our strong lions and valiant heroes. In life you shall excel. You shall live long and prosper in good health, in peace, in joy and in wealth. You shall see no sorrow, you shall feel no pain and you shall be the head and not the tail.
You shall never fail, you shall never be ashamed and neither shall you fall because the Lord is with you.
Have a great day my Princes and never forget that you are EVERYTHING to us. We love you with all our hearts. Happy birthday from Mama, Papa, big brother Aragorn and big sister Remi. ???❤❤❤??????????????????