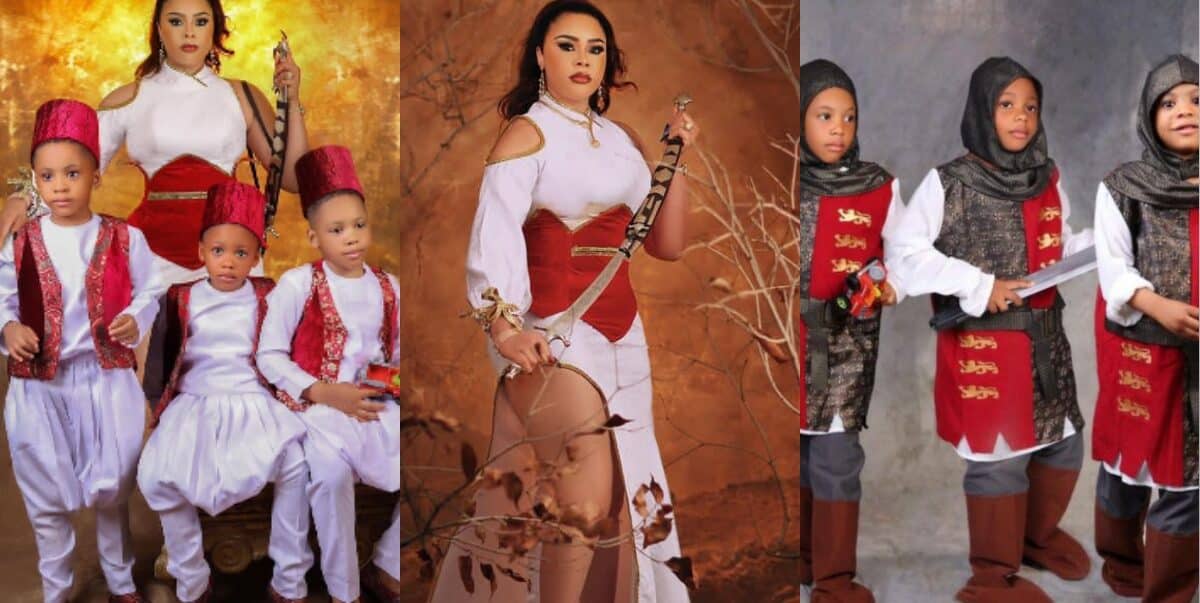 Precious Chikwendu pens emotional note to her triplets as they mark birthday
In a touching tribute, Precious Chikwendu, an ex-beauty queen and the former wife of Femi Fani-Kayode, has taken to social media to express her deep emotions and love for their triplets as they celebrate their birthdays today.
In a heartfelt Instagram post, Precious shared a lengthy message encapsulating the transformative power of motherhood and her unwavering commitment to her children.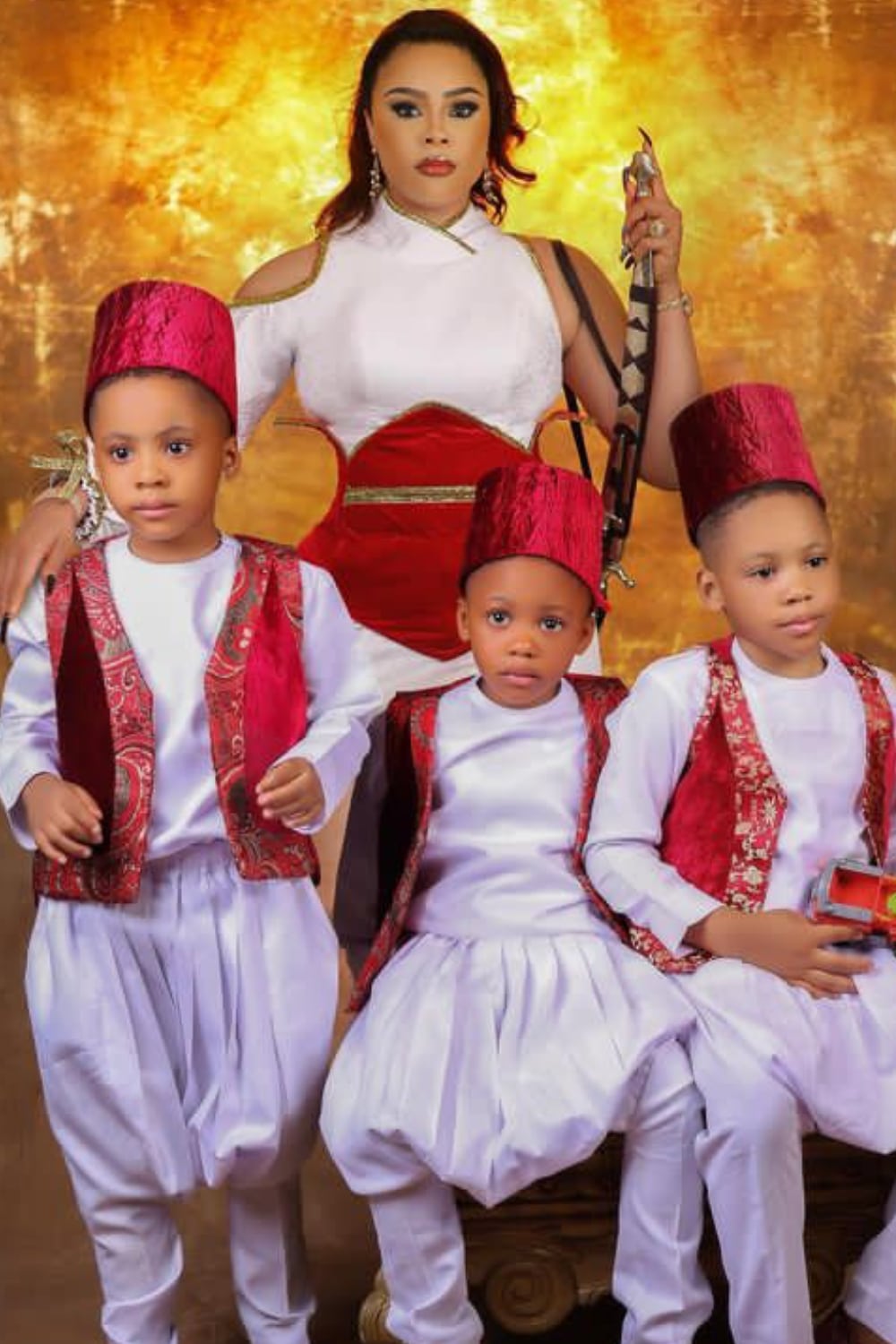 Warrior woman! This year I celebrate the warrior in me. Photo Credit: @snowhiteey Source: InstagramIn her emotional note, She wrote;
"A thankful day!
Figuring that when one decides to have kids, it is no longer about them completely. A major portion of you is dedicated to the little ones and for them you would cross oceans and climb mountains just to get it right. My darling Ragnar, Adien, and Liam, I choose you every day and will fight for and beside you all my life.
It used to be about how I feel or how I am perceived but now it is all about you, you, and big brother Aragon. I choose you all a million times and more. Grooming you all gives me joy, your smiles are my reset button. I am so jealous of the fact that at some point I would be forced to share your sweetness with the world cause you all smell of greatness and love. My Honey boys, I want you to read this in 10 years and smile knowing your mama put out her expectations of you to the universe and you never disappointed her.
Ragnar
You are such a blessing, two fathers in one hence we call you Nnayi (our father). Your unusual smiles melt any stony heart effortlessly, and your winks, so charming. Most of all I love how you protect all of them like you were born for it. Nobody goes to them except through you and you are ready to stand up to anyone making your brothers sad. You are our warrior and my Liver. You know I need my life to function
Aiden
Wonder man, fiery and sweet you are. Your words are deep and soothing. Your heart so kind and loving. Your dedication to one person at a time is a subject I still study. You are loved and cherished my right and left kidney.
Liam
My joy giver, the way you pierce my soul with your searching glances whenever you hear my voice melts me. How you activate the mother in me effortlessly. My last born till you say otherwise, twin of my heart. You know if I go on I would give so much away. You are loved center of my heart. Again I ask God to watch and keep you in his light, to strengthen my bones and sharpen my knowledge to fit the task of raising warriors of valor and honor. His mercies forever be sufficient and May he fulfill every promise and word made to you all. I love you all like words can never describe. Happy birthday to US"
Precious Chikwendu's touching message has garnered an outpouring of support and well-wishes from her followers and well-wishers.
The heartfelt note reflects the universal experience of parental love and the shared joys and challenges of raising children.
See below;