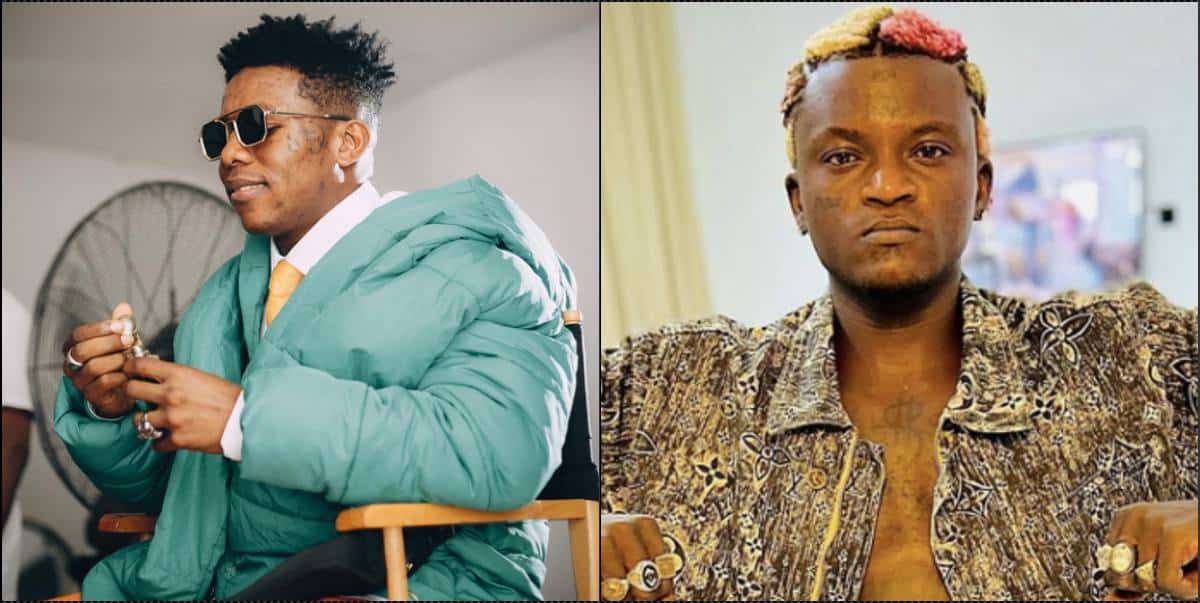 "Portable is my boy, I advised him to stop acting like a 'tout'" – Small Doctor (Video)
Famous street-pop singer, Small Doctor whose real name is Adekunle Temitope, reveals how he tried to advise Portable against his tout behaviour and embrace his status as a superstar.
He made the revelation known during his interview on the Echoo Room podcast, hosted by the media personality, Quincy Jonze on Thursday.
According to Small Doctor, he has known Portable for an extensive period, and their association dates back several years. He revealed that Portable was introduced to him by City Boys, and they performed together at the 'Omobetter concert.'
Small Doctor recounted how he advised Portable to dress appropriately and shed his rough demeanour like a tout, reminding him that his appearance determines how he is perceived.
However, Small Doctor acknowledged that some individuals lack the ability to internalize advice. He emphasized that Portable has always been his close companion, referring to him affectionately as "my boy."
He stated in part, "I have known Portable for God knows how many years. He's been with me for God knows how many years. City boys brought him to the 'Omobetter concert'.
"I told him, 'Come, don't do like tout you are a superstar, dress normally, dress properly, the way you are dressed is the way you will be addressed'.
"But you know there are so many things you will tell some people but they don't have the capability to access what you said.
"Portable has been my boy. Portable has always been my boy, like person wey dey stay with am, my boy 'gangan', like my guy."
Watch the video below …