Oja Bee's 68-year-old mother, Mrs Durojaiye Olaleye, who was slapped by a Police officer has been visited by the Police.
Mrs Durojaiye, whose son was arrested during a peaceful protest on Monday, in Surulere, Lagos, had gone to the Hogan Bassey Divison in the area to plead for her son's release.
The elderly woman told a newsman on Tuesday that on getting to the station with her daughter Tolu, they met some of the officers and they exchanged greetings, only for an officer to approach them from behind and started slapping her for no reason.
Read her words below;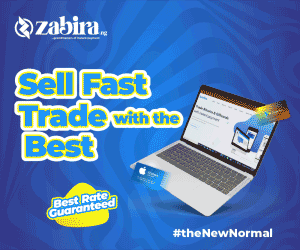 "It is our duty as a family to go to a police station and ask about our people in their custody. We need to know whether they will release them on bail, so that we can arrange for a lawyer or that they are taking them to court,
They must give us details of what to do. If they are arraigning them, they need to tell us the court so that we will meet them at the court. That was the reason why we went there. I went them with two of my sisters that our people have been arrested since 1 p.m. and this was to 6 p.m.
I was wondering that where is the entrance to this police station then I saw a small gate with a small table there and I said that must be where we're supposed to ask and they will tell us what to do.
As we were about going to that place, we just heard a commanding tone behind us that "all of you, get out of this place." As I looked back to check what was happening, I heard the slap 'gboah'
She further said;
"We had not even mentioned anything before he slapped me. What did I do wrong? What is it? He slapped me again.
The police that were around just gathered together to hold him back and he started struggling with them and he came back again and gave me another slap"
However, her daughter Tolu has taken to to her Twitter handle to reveal that the Police sent some delegates to their house to apologize to her mother and her son, Oja Bee.
Nigerian police are in my house to apologize to my mother, aunty and demola.

— T (@ToluuO) October 16, 2020
Apparently the officer that slapped my aunty has been arrested and would be paraded

— T (@ToluuO) October 16, 2020
They are begging oh😂 , they are even saying we should do videos and post so people would see that they came to apologize , also officers has been arrested and would be paraded

— T (@ToluuO) October 16, 2020
This people really said if they don't come and apologize in person hon @femigbaja said they would all lose their jobs

— T (@ToluuO) October 16, 2020