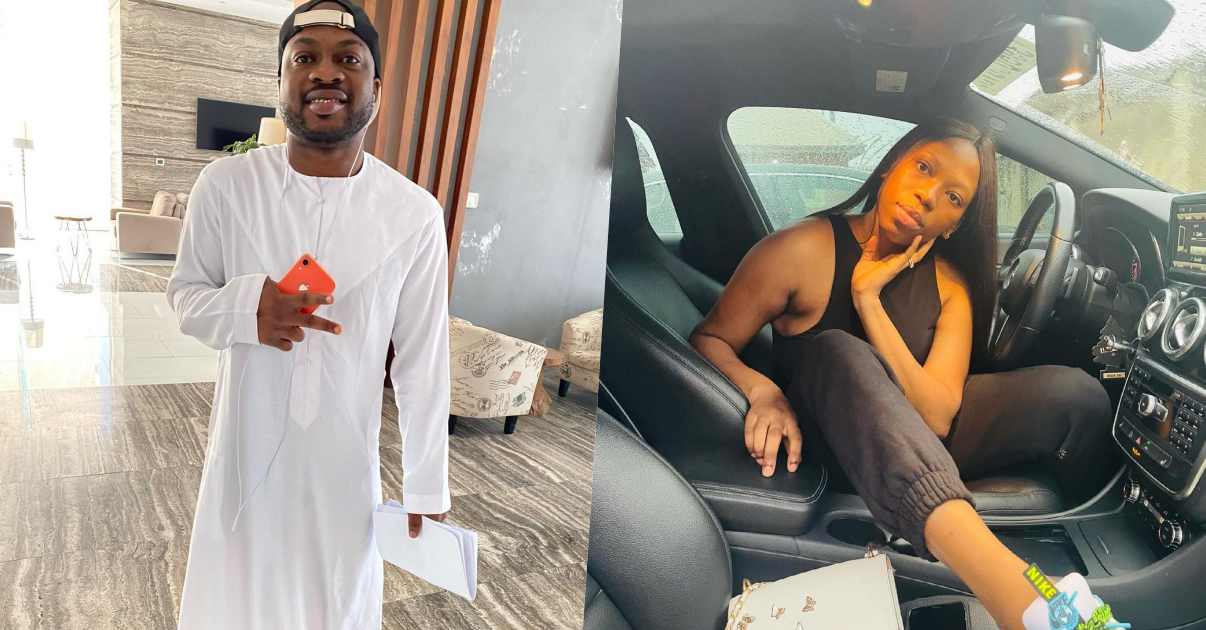 "Please forgive me my wife" – Video vixen Bolanle's estranged husband tenders public apology (Video)
Bolanle's estranged husband, Herbbey Lincon tenders a public apology for his actions days after causing havoc on social media.
It would be recalled that Lincon and Bolanle had it rough with one another on social media over their marriage which was regarded as a toxic and abusive one after series of videos released of the couples engaging one another physically.
In a video shared by Bolanle's embattled husband, he swallowed his pride as he tenders a public apology to everyone whom he might have offended for the havoc he caused.
"I will like to use this opportunity to sincerely apologize first and foremost to my wife, Mrs. Bolanle for my actions in the last couple of weeks, especially on social media. Those acts of mine were very unnecessary and uncalled for. All I said was in the heat of the moment.
I will like to specifically apologize to my wife for calling her all sorts of names. My son, I apologize to you too. Although you are not aware of my actions but I believe that sometime in future you will.
My wife, I pray and hope that you can find somewhere in your heart to accept my sincere apology," he said.
Watch the video below …
View this post on Instagram