A physically-challenged man has defied the odds with his passion for education and he has achieved a reasonable and applaudable feat.
The young man was beyond excited when he completed his compulsory National Youth Service Corps programme and this goes a long way to show that 'where there's life, there's hope'.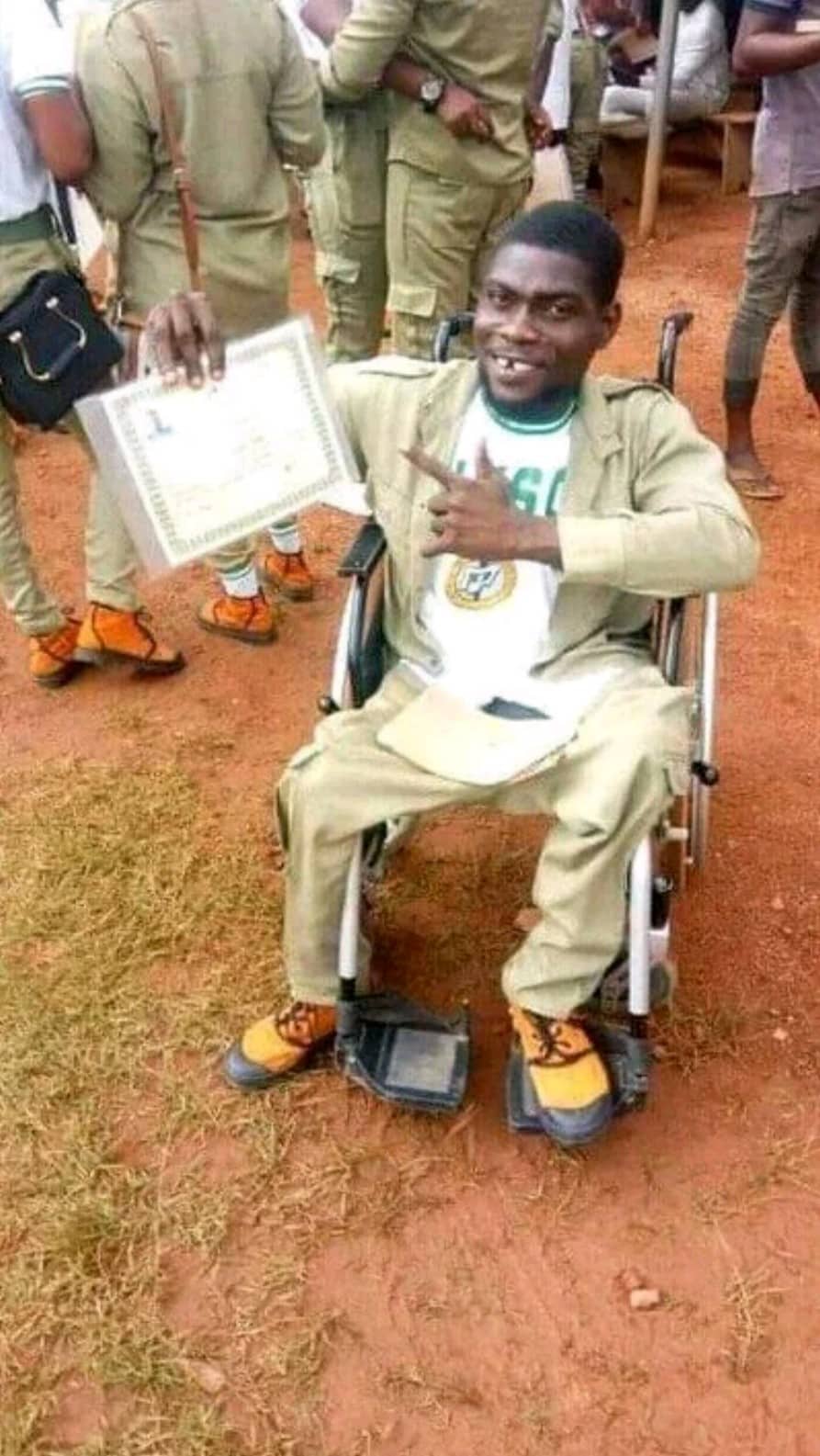 Details about his identity has not yet been disclosed but his story is presently used as a benchmark to encourage Nigerian youths facing one limitation or the other.
He was able to rise above the physical challenges involved in the NYSC programme, despite his condition, and he finished off in flying colors.