A recent report holds that the viral amputee hawker, Mary Daniel who sold 'pure water' had  deceived millions of Nigerians in order to earn sympathy and money from her story.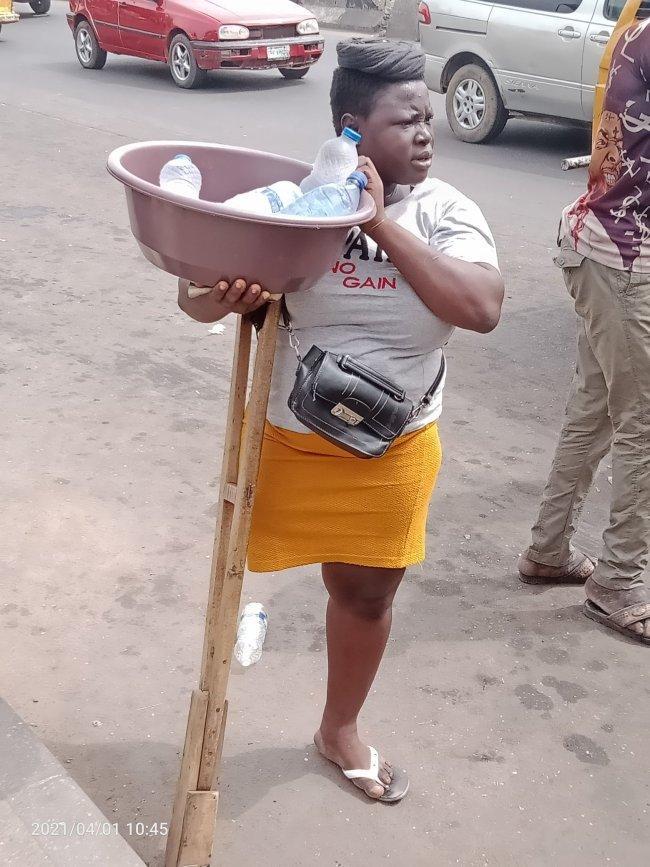 In a report, issued out by The Nation, it was revealed that her story was all framed up as investigations proved that her father is still alive and she was amputated from birth contrary to the story she gave about losing her parents and one of her legs in a fatal motor accident.
That viral photo of the Amputee lafy hawking sachet water in Lagos was staged.

The story she told about losing her parents and her leg in an accident was a lie.

Her father is alive, she was amputated from birth.

Things Dey occur!

— Man of Letters. (@Letter_to_Jack) April 28, 2021
Consequently, Lagos State Governor, Babajide Sanwo-Olu, has handed Miss Mary Daniel over to the Social Welfare personnel for further investigation.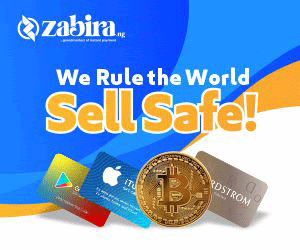 The real story behind Miss Mary's predicament was threatened to be exposed by her counterparts who demanded a fair share of the N25M she had received from Nigerians through donations.
Speaking to newsmen, the Commissioner of Police, Lagos State Command, Hakeem Odumosu further confirmed that Miss Mary is presently in the custody of the officials of Social Welfare and not the police.
He said:
"The police were there but she was not handed over to us. She was handed over to the Social Welfare. There were irregularities and lies in the account of her life she gave.
"It was discovered that contrary to her claim that her parents died during an accident that left her amputated, it was discovered that her father is very much alive and that she was amputated from birth.
"It was also discovered that her presence in Oshodi was staged. Those working with her played on the intelligence of Nigerians to get donations for her.
" It came to light when the people started threatening her. She promised some N500,000 others different amounts and was planning to return to her home state when the information leaked.
"I had to attach some policemen to her to prevent any attack on her when she went to the bank. We suspected those people might follow her but everything went well as they were not seen.
"Presently, the state government is preventing her from accessing the money.
"The government does not want a situation where it will become a trend for people to cook up stories, manipulate the people to get donations"